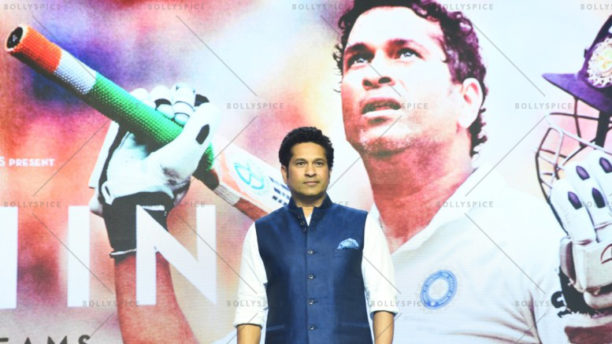 Indian cricketer Sachin Tendulkar is definitely a cricket god in India where the sport is looked at as a religion rather than a game. Naturally, there seems to be a lot of buzz building around the upcoming documentary on his journey, Sachin – A Billion Dreams.
Authenticity has been the watchword as far as the film is concerned with no actor playing Sachin's role, and it's been further revealed that some of the locations where the film has been shot are authentic. Such as the part, which shows a young Sachin growing up in his Mumbai home, is shot at the cricketer's childhood home.
A source close to the film says, "The colony that has been featured is Sachin's real colony and Sachin's real house. It's the cricketers house in Dadar, Sahitya Sahawas housing society."
Produced by Ravi Bhagchandka of 200 Not Out and Shrikant Bhasi of Carnival Motion Pictures, and helmed by Emmy-nominated James Erskine, Sachin – A Billion Dreams is all set to hit the cinemas on Friday 26th May 2017.