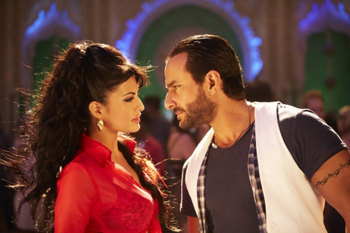 Saif Ali Khan spoke to BollySpice reporter Sunny Malik in London last week about his upcoming action packed thriller Race 2 – a film by Abbas-Mustan. Khan will be seen reprising the role of Ranveer Singh in the sequel to UK hit Race (2008). The plot in the sequel moves at a reckless speed as friends turn foes at the drop of a hat, from one locale to another with unexpected twists and turns taking forward the legacy of Race.
In this candid quick chat, the 42-year-old actor talks about the year ahead, the ladies in Race 2 and much more…
What are you expecting from the year ahead?
I have a good film (Race 2) releasing in the beginning of the year. I am starting work and shooting for Bullet Raja, which I am feeling very happy about. I am feeling quite confident professionally. I am working in films that I enjoy and I am in an environment that I enjoy. I love my job and love the fact that you have to behave, be spartan in your diet and look after yourself. I am also very much looking forward to doing up our new apartment in Mumbai. It will be a real labour of love for me to set up that house. I would also like to renovate our family home in Pataudi this year.
Tell me about working with the actresses in Race 2.
Ameesha Patel..
Ameesha and I did not really have much to do. She has played a cute kind of role in the film. It is a bit of a difficult role because you have to be ditzy and charming but at the same time quite sexy. She has to wear high heels, short skirts like a classic blonde except that she is not blonde (laughs). She is brilliant though and it was great fun.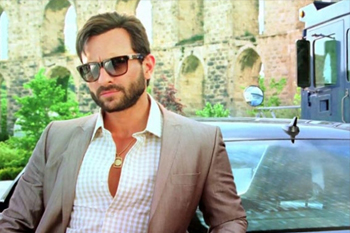 Jacqueline Fernandez..
Jacqueline, I think, is playing a star making role. I hope I am right in thinking so. Like what happened to Katrina Kaif after Race. I don't know if it will happen to her. Kaif's song (Zara Zara Touch Me) was something else and she knew it. I remember she bought this dress and said I just want to kill it. Jacqueline has also been given the same platform. She has killed it as well. Let's see what happens.
Deepika Padukone..
It is not the first time that I am working with Deepika Padukone. It was fun. She looked a little shell shocked sometimes because Abbas-Mustan have a unique way of communicating and speak very slowly and softly. They don't say too much. I have seen her with Homi and Imtiaz, who are more like friends and will talk a lot and hold your hand and teach you how it should be done. Whereas, Abbas-Mustan will say 'Thoda Aur Sexy Karo' (Do it sexier [while directing a scene]) (laughs). I would laugh and would say go for it. But again, she approached it right and added some complexity and depth to her character, which is why I say that she will go very far. It is almost a negative role but she has given it sympathy. I was happy to have shared this with her as well.
There were reports that you ignored Deepika after she had left Race 2 due to date issues.
No! What rubbish! It is none of my business. You know, there are some things that irritate me that won't irritate other people, but this is not one of them. I would never get irritated if a co-star had their own reasons for doing whatever want to do. It is nothing personal. It has to do with the director and the production. I am happy she did it. If she had not done it, someone else would have done Race 2 but maybe not someone as good as her.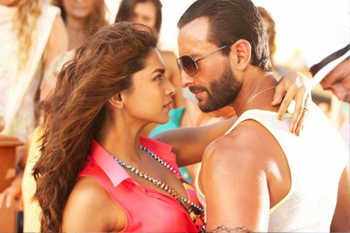 A lot of people did not really like your dance moves in 'Lat Lag Gayee'. Were you a bit apprehensive while doing them?
I was very much so. I did not really think that it was part of the character. I think they should just cut me out of it because Jacqueline looks great. But YouTube and these guys, they bitch out almost anything. I think most of them have no lives apart from sitting there and commenting. It's a bit too much sometimes. But it is always great to get feedback and I have a healthy relationship with the internet. I don't take it too seriously but at the same time I do think maybe I should sharpen up my steps.
Produced by Tips Films, an Abbas-Mustan directorial, Race 2, starring Saif Ali Khan, Deepika Padukone, John Abraham, Jacqueline Fernandez, Anil Kapoor and Ameesha Patel releases in UK cinemas on 25th January 2013.