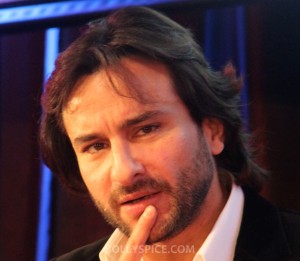 Saif Ali Khan is in London to promote his upcoming sequel Race 2, which also stars John Abraham, Anil Kapoor, Deepika Padukone and Jacqueline Fernandes. The film is one of the most keenly anticipated films of the year and directed by duo Abbas-Mustan, who also helmed the first part back in 2008. Saif took a few moments out to speak to the London press, in Central London's Leicester Square. Here's what he had to share:
On making sequels:
I suggested once to the producers of Main Khiladi Tu Anari (1994) that we make a sequel and they said that we do not make sequels in India and that it was a very silly idea and that I should not mention it again! Now it seems, as is common in industries like ours, that people follow trends and every film which is successful now has a sequel planned. At one point Cocktail was going to be called Love Aaj Kal 2, but I said I would quit if they did, because not every film deserves a sequel and stories are completed themselves. Race 2 is a genre and a script that lends itself well to making a sequel.
Filming Race 2:
The main challenge is to make it cooler, better looking and plot wise as interesting as the first one. As for playing the role, mentally it is much easier because you have done it before and you know the character, but physically it is more demanding, as there is more action and however many times you do that, it does not get any less tiring!
What is special about Race 2:
When the production approached me and said we would like to make further adventures in this character's life, I was very excited… They worked hard to find a script and plot which is worthy of a sequel, that has shades and tones of the original, but at the same time is something new. I think they have done it well, the first half of the film is a revenge drama and the second half is a very interesting heist movie, involving Christian relics, which I think is kind of cool.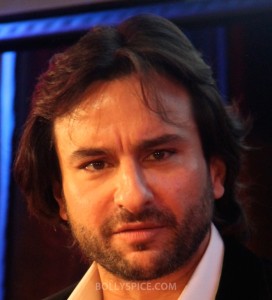 The original Race film:
First of all, I have to say that I really miss the first cast. I am happy and excited to be part of this second cast, but there was something very special about the first one. Akshaye Khanna is a phenomenal actor, Katrina Kaif's star was on the rise, Bipasha Basu looked hot and was having a good year. So a lot of things worked in our favour and I think we did very well the first time round.
The new Race 2 cast:
If you can convince a leading man like John Abraham, who is doing very well career wise at the moment, to play one of the roles, it works in our favour as we try and upgrade the original and make it cooler. I think we have a good looking star cast, so I am excited to be part of that.
Shooting in London:
I have produced three films, two of which we have shot here. I feel like London is a second home, I love working here, I like the mindset of the people we work with, I enjoy interacting with the press here more than anywhere else. There are many sides to London, it is an amazing place to shoot and multi faceted in terms of how it can be shot. So, I very much look forward to shooting my next film here as well.
Race 2 releases worldwide on 25th January!
We have a special bonus check out our exclusive video from the press conference, plus we have a special report of Saif's visit to meet his fans at Feltham cinema here.