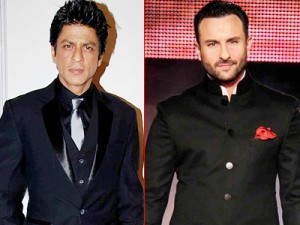 Here's what Saif Ali Khan had to say in an official statement regarding the rumors of him not wanting to work with SRK.
"This is bullshit…I have loved working with SRK whenever I have…Filmfare awards hosting…Kal Ho Na Ho..temptations tours…Seagrams ad!!!!…he is an amazing guy…he was also one of the few people at my wedding from the industry…I look up to him and he had influenced a lot of my thoughts on set…
What I meant was I don't see myself doing a film with him unless I have a really interesting role…and most of the films he does revolve around him..and rightly so!!!
I'm upset at the reporting of this as I have a lot of respect for SRK..I have worked with him and I know what his contribution is..invaluable!!"