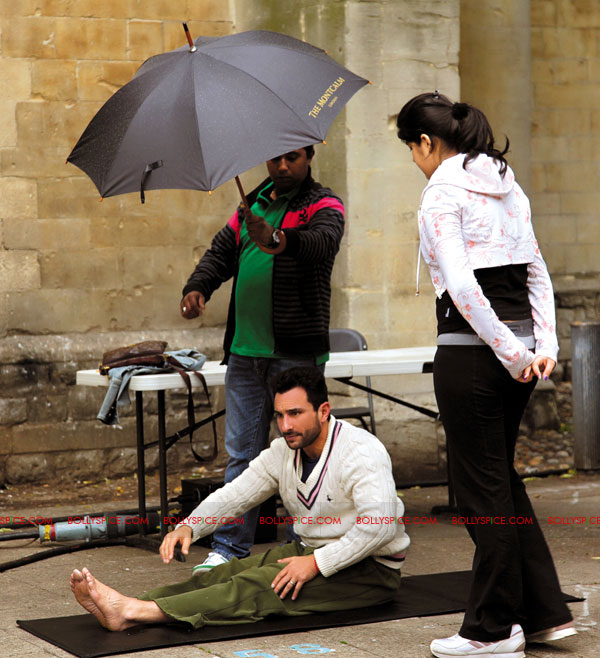 The Gautam fever has been rising since the launch of the Cocktail trailer and has continued to rise with the songs 'Tumhi Ho Bandhu' and 'Daaru Desi'. His one liners have become the talk of the town and we even hear that his reel life charm is working for many men in the real world. His suave look and lover boy attitude in the movie has the girls drooling and the guys wishing to be like him.
Team Cocktail gave out one of the secrets of his look in the movie. Everyone knows how crazy actor Saif Ali Khan is about yoga and during the shooting of Cocktail, Saif carried his Yoga mat everywhere. Whenever he got a moment; on the street, in the park, by the lake, Saif would spread his yoga mat and start doing his exercises. To get more company while doing Yoga, he invited Deepika and Diana for yoga sessions on the set and gave a few yoga lessons to them while at it. Both sportingly obliged and after a few minutes of sensible teaching, Saif would be back to his usual pranks! Sab Jageh Yoga-hi-Hoga!
That's not it, considering the rising craze for Gautam, Team Cocktail decided to please the fans by releasing some exclusive of Gautam in the exotic locations of London.