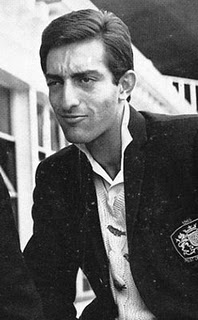 It is with sadness we must report on the death of the Legendary Indian cricketer Mansoor Ali Khan Pataudi. The 70-year-old had been admitted on Saturday with a lung infection which he had been battling for about a month. It has been determined that he had interstitial lung disease and passed away yesterday from respiratory failure. Husband to Sharmila Tagore and father to Saif, Soha and Saba Ali Khan, he was a very respected man, many called him a true gentleman and an inspiration.
 Considered one of the best cricket players ever, he played 46 Tests, 40 of them as captain, scoring 2,793 runs with six centuries and 16 fifties with an average of 34 in his 15 year long career.
Many took to twitter to offer their condolences upon hearing this saddening news about Tiger Pataudi
Amitabh Bachchan
Sad news .. Tiger Pataudi passes away .. !!! Gave Indian Cricket a 'rockstar' image, with grace and dignity ..soft spoken, quiet straight faced humor and a 'tiger' on the pitch!
Shah Rukh Khan
passing away of the iconic pataudi sahib made me feel really sad. he had brought so much style & substance to the game. Allah rest his soul.
Koel Purie
RIP Tiger Pataudi. Peace and strength to the family.
Shirish Kunder
RIP Tiger Pataudi… Ek tha Tiger.
Sonam Kapoor
RIP Tiger Pataudi..
Farah Khan
Saddened by the demise of Mansoor Ali Pataudi. A great man, husband and father. RIP. Condolences to his family. May God give them strength.
Atul Kasbekar 
Imagine facing d worlds's fastest bowlers wt no helmet and wt 1 eye? There was reason MAK Pataudi was called 'Tiger'. 2011 Annus Horribilis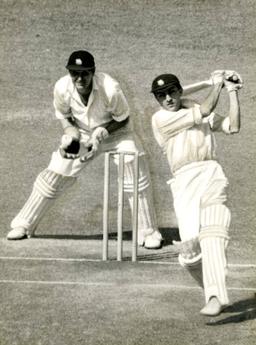 Sanjeev Kapoor
An era comes to an end. Tiger Pataudi no more. My condolences.
Javed Akhtar
Tiger Pataudi was class,dignity& talent personified. Imagine Indian cricket team's captainship at the age of 21. we won't forget you Tiger
Arshad Warsi
Its a painful realization that a man of such class, talent n dignity is not with us anymore… RIP TIGER…
Neil Nitin Mukesh
R.I.P Pataudi saab! Truly a tiger in every way!
Akshay Kumar
Just heard about the sad demise of Tiger Pataudi, one of India's finest & youngest captains, a thorough gentleman and leader, extremely sad news. Heartfelt condolences to the family…
Kunal Kohli 
RIP M.A.K.Pataudi, one of the greatest cricketers in the world. Truly the bravest & noblest to ever play the game.
Mahesh Bhatt
The enchanting cricketing memories of Tiger Pataudi will continue to flicker in our hearts for years to come. Thank you Sir!
Ayesha Takia Azmi
Beyond sad to hear about Nawab Mansur ali khan pataudi,may his soul rest in peace.may god give his family strength.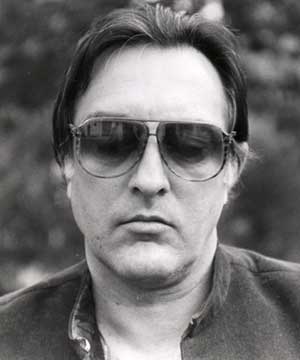 Dia Mirza
So saddened… Tiger Pataudi RIP We will never forget your contribution and charisma. God grant his family strength…
Siddharth
one of the greatest people i have ever had the good fortune of knowing passed away today. goodbye and RIP, the great 'Tiger' Pataudi…
Dharma Productions 
RIP Mansur Ali Khan Pataudi! A Legend passes away but the legacy shall remain…
Riteish Deshmukh 
RIP TIGER PATAUDI – True Cricketing LEGEND passes away
Vishal Dadlani 
Tiger Pataudi. A Legend in the true sense of the word. RIP, Sir.
Yash Raj Films
RIP Mansur Ali Khan #Pataudi.. You will always be one in our hearts as one of the most legendary Indian cricketers ever..
Barkha Dutt
Also on the Buck Stops Here our tribute to Tiger Pataudi gentle, refined, gracious and lovely.
Sagarika Ghose
RIP Tiger Pataudi. You exemplified an India of decency, grace, quality and class. Stay well in heaven. You will be missed.
For Mansur Ali Khan Pataudi: "Good night, sweet prince; And flights of angels sing thee to thy rest."
Vivek Oberoi
A legend of a cricketer and a legend of a man….tiger pataudi RIP. Sending love, strength and prayers to saif and the family
Lalit Kumar Modi 
I was saddened to hear of passing away of Tiger Pataudi. May his soul rest in Peace. He was a man which inspired generations of Indians.
Shekhar Kapur
deepest condolences 2 Sharmila, Saif, Soha n Saba, tiger pataudiwill b missed, one of d biggest icons of my generation, why so early?
Arbaaz Khan 
RIP Tiger Pataudi. One of the India's finest captains
Sushma Swaraj
I am sorry to hear about the unfortunate demise of Tiger Pataudi. My heartfelt condolences to the bereaved family.
Karan Johar
Tiger pataudi….all the respect…all the reverance…RIP…condolences to the family…
It is being reported he will be buried in at the Pataudi village in Gurgaon district on Friday afternoon. Our thoughts and prayers are with the family.