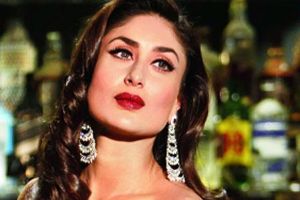 Kareena Kapoor is known for her fabulous talent and her fan following just gets bigger every day. Currently, the actress in basking in the glory of the appreciation of her role in Reema Kagti's Talaash and hubby Saif Ali Khan has been receiving messages from family and friends about her performance which is why he wants to throw her a success party.
An excited Kareena said,"Saif is still shooting in Lucknow and he is extremely happy with the response received for my role in Talaash. He is also proud that it is my first movie post marriage and how it shows that actresses can give blockbusters even after marriage. As soon as he is back, he wants to have a get together with family and friends to celebrate my success. Let's see how things happen."
Ironically, Kareena has played the role of a prostitute yet again exactly after a decade to her film Chameli, where she had played the same role. She has received overwhelming response and acceptance from the audience and critics for both the films. Kareena said, "Dancing to a song is easy and it is a part of my USP, but I am glad I can pull off something like this on screen."
Kareena Kapoor is yet to watch Talaash, though, as she is waiting for Saif to return from Lucknow. "I haven't watched Ekk Main aur Ekk Tu and Talaash both. I will be watching Talaash after 10th December once Saif is back from the shooting of Bullet Raja. He is also very keen on watching the film not only because of the reviews received for my role but also because he loves Aamir's work and has faith in Zoya and Reema. So probably, we will watch it together," she added.
Talaash is directed by Reema Kagti, who has also written the screenplay with Zoya Akhtar.