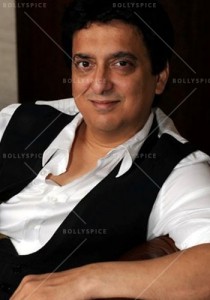 Bollywood filmmaker Sajid Nadiadwala, will be conferred with the Chevalier de L'Ordre des Arts et Lettres (Knight in the National Order Arts and Letters) for his outstanding contribution to the Indian film industry. In his 30 year old career in Bollywood Nadiadwala has left an indelible mark in the minds of audiences with his movies and also the talent he has introduced.
The French government is bestowing this honour on him for his achievement as a producer and for improving Indo-French relations. A special ceremony will be held in New Delhi in the coming weeks where Nadiadwala will be conferred with this prestigious distinction.
This is the second international honour for the filmmaker. In 2013, the Italian territory of Puglia's Official Tourist Board, along with Apulia Film Commission, dedicated a travel itinerary to him called the Sajid Nadiadwala Housefull Itinerary in Puglia.
The itinerary starts in the north of Puglia in the beautiful headland of Gargano and ends at the sea scenario of Salento in the south, going through the green land of Trulli in the centre of the region.
Sajid Nadiadwala's next ventures Baaghi and Dishoom are slated to hit the theatres on 29th April and 29th July 2016 respectively.