In the industry ruled by corporate houses, Bollywood currently has only a handful of independent producers. Amongst these, other than Yash Raj Films and Dharma Productions, the only other notable production house which is delivering successes by the dozen is Nadiadwala Grandson.
With as many as three 100 crore successes to its name, Nadiadwala Grandson has an eventful year ahead with Housefull 3, Dishoom and Rangoon as its next three releases.
"It all started with Housefull 2 which was a 100 crore success. The film opened the floodgates for Sajid Nadiadwala and he went on to deliver another 100 crore success soon enough in the form of 2 States. This was it as soon enough, he donned the director's hat himself and made a rollicking debut with Kick which went on to be a 200 crore Blockbuster," a trade expert comments.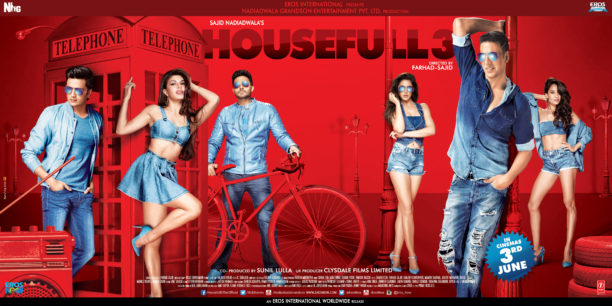 While he has already made another smash hit Baaghi which is still running in a few theatres across the country, it is time now to move on to Housefull 3.
"The film is sending out just the right vibes and everyone in the industry circles, trade as well as veterans in the business are betting their money on it," an insider adds, "While no one is questioning its entry into the 100 crore club, the bigger question is around the heights that the Akshay Kumar film would scale."
Since Akshay Kumar is in great form and is delivering big money spinners film after film, it is pretty much on the cards that Housefull 3 would open really big at the Box Office. Moreover, Eros is making sure that the film gets a very wide release (in fact the biggest of 2016 so far), hence opening up the floodgates for it on its arrival.
Will that be fourth 100 crore success for Sajid Nadiadwala? Well, it would be known once the film releases all over on 3rd June.