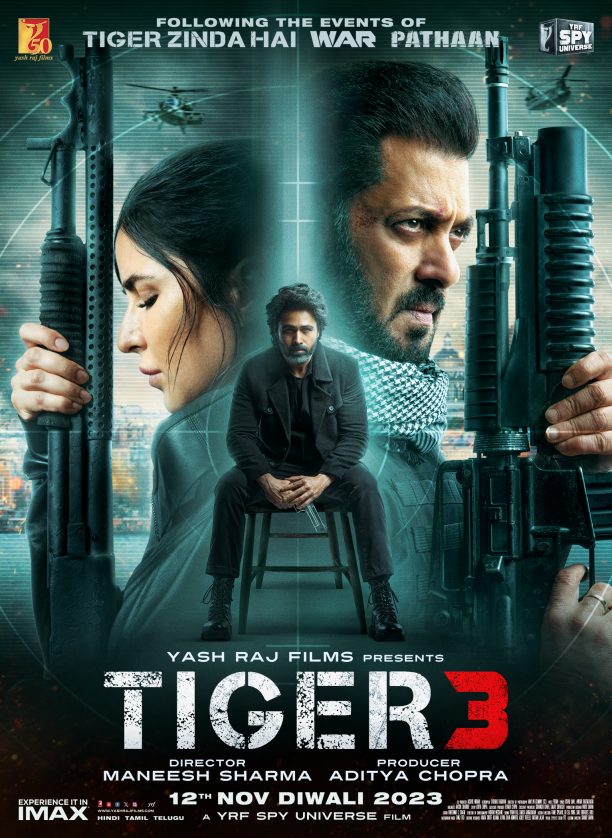 Fans are ecstatic that Salman Khan and Katrina Kaif are back to reprise their iconic roles, super agents Tiger & Zoya, in the latest YRF Spy Universe film Tiger 3! The makers dropped the trailer of Tiger 3 and it instantly broke the internet to become the most viewed trailer from the YRF Spy Universe films that comprise of blockbusters like Ek Tha Tiger, Tiger Zinda Hai, War & Pathaan. In fact on Youtube alone, it has hit over 50 million views in just 3 days!
Salman and Katrina are thrilled with the unanimously positive response to the trailer and also with the amount of love that people are showering on them.
Salman says, "I think what we are witnessing today as a response to the Tiger 3 trailer is simply outstanding. I have been fortunate to have films in my career that has given me a lot of love. But to get this volumn of appreciation and to see this amount of frenzy after a trailer launch, is truly special and a rare feeling."
He adds, "I'm happy that our trailer has hit all the right notes and people are supremely excited to watch Tiger 3 in cinemas! I'm also really touched by how people have reacted to seeing Katrina and me back as Zoya & Tiger. I'm aware that these two super-agents hold a special place in the hearts of audience and I'm glad that we have lived upto their expectations with the Tiger 3 trailer. I think people will be very happy seeing both of us in action, taking on our enemies shoulder to shoulder."
Katrina says, "It is incredible to see the reaction that the trailer of Tiger 3 has got! It is simply phenomenal to have all this love come our way because the entire team has given their all to make Tiger 3 an action spectacle. This is the third film of the Tiger franchise and I'm well aware of the massive expectations that people have from Tiger 3. I'm happy that the trailer is getting unanimous love and it brilliantly sets the tone for the Tiger 3 campaign till release."
She adds, "Tiger and Zoya are two pieces of the same puzzle. They are charismatic and daredevil when they work together as a unit and I'm thrilled to see how people are excited to see these two spies back in action, saving the day. If people have loved the trailer so much, I can confidently say that they will be blown away with what the film has to offer!"
Just incase you missed it!
Directed by Maneesh Sharma, Tiger 3 is set to release this Diwali, Nov 12, Sunday in Hindi, Tamil & Telugu.