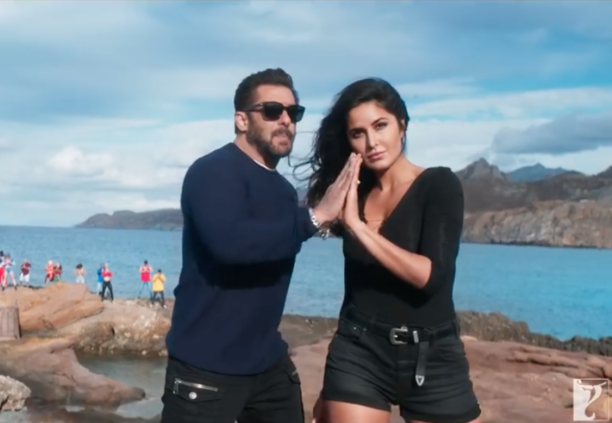 After its mind-blowing trailer, we now get to see even more because Tiger Zinda Hai's first song 'Swag Se Swagat' has released! An out-and-out dance anthem featuring stars Salman and Katrina, what's really cool is 'Swag Se Swagat' has the two actors grooving in Greece with a plethora of international dancers with swag worthy choreographed by Vaibhavi Merchant.
Director Ali Abbas Zafar said, "'Swag Se Swagat' celebrates peace, brotherhood and love. It's fun, frothy and visually stylish. We set out to involve dancers from all over the world with the purpose of setting a universal tone to the number. Salman and Katrina have done a fab job of dancing with them too."
A catchy, foot tapping number, with a totally cool vibe, the song, composed by Vishal and Shekhar and written by Irshad Kamil, captures the film's essence and messaging with its lyrics. According to Vishal, "Tiger Zinda Hai is an action film filled with soul."
About 'Swag Se Swagat', Vishal added, "It is a song about everything the film is about. It's about bringing people together. Yet, its an all-out party, and the hope is that it will play in every club, in every festival here and everywhere else."
Sung brilliantly by Vishal Dadlani, who is joined by the equally fabulous Neha Bhasin, 'Swag Se Swagat' is sure to be on repeat with fans and in the clubs. Check out the track and video full of swag, cool dance moves, a bit of parkour, a beautiful message and of course Salman and Katrina looking too, too, too fine!
Tiger Zinda Hai hits theaters on December 22nd.