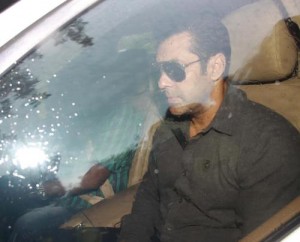 In the year 2002, Salman Khan was charged with allegedly running his car over five people in Mumbai. It was found that one of the five people died at the scene, whilst the other four were severely injured. Over ten years on, however, the case is still very much in the limelight.
Although the actor has previously served two years in jail when found guilty of causing death by negligent driving, the Times of India has revealed that Salman may still be charged under the offence of culpable homicide – driving with negligence and causing grievous harm, not amounting to murder.
Whilst the 47 year old actor has pleaded not guilty to dismiss these accusations in the hit-and-run case, the Times of India have further reported that the metropolitan magistrate believes more stringent charges of culpable homicide must be applied.
If Salman is found guilty of culpable homicide the actor may face being behind the bars for up to ten years! Let's hope the actor pulls through this grave trial.
We will be sure to keep you updated with the latest from the court case.