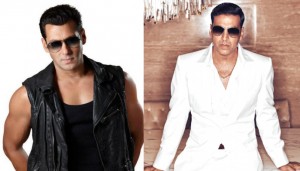 Rajdeep Chatterjee, the King of Bollywood playback singing and the voice behind hits from films such as Bodyguard, Khiladi 786 and Gunday, will be headlining ZEE Bollywood Monster Mashup (BMM), the largest South Asian festival in Canada, running August 25-30, 2014.
"Once again, we are ready with a mind-blowing festival and would like to welcome back our amazing friends and audiences from across the world to the ZEE Bollywood Monster Mashup," says Vikas Kohli, BMM Artistic Director. "Before Rajdeep Chatterjee takes over the stage for the mega-concert, enjoy our new gourmet food section, our expanded free KidZone, our free film festival, free Bollywood dance lessons and more!"
"It's always a lot of fun to perform for Canadian audiences," says Rajdeep Chatterjee."ZEE Bollywood Monster Mashup is an iconic event and I'm looking forward to coming to Mississauga and entertaining thousands of people who come the festival every year!" 
Fans can also walk the red carpet with Rajdeep Chatterjee on August 28 at the ZEE Bollywood Monster Mashup VIP & Media Cocktail Reception at C Banquets, Mississauga. Tickets for the reception can be bought here.   
As the largest South Asian festival in Canada, ZEE Bollywood Monster Mashup has now grown to a full week of events from August 25 to August 30. While the special events will keep everyone entertained throughout the week, the free concerts on August 29-30 at Mississauga Celebration Square will be a one-of-a-kind, monstrously enjoyable experience for over 39,000 people, featuring a signature never-seen-before act! 

Every year, Kohli creates an original, fusion entertainment act for BMM.  Prior original creations that have wowed audiences have been the Bollywood Rock Symphony, the Bollywood Monster Choir and the Bollywood Dragon Orchestra.This year's surprise creation brings together two of the biggest and most prolific cultures in the world.
Here is a quick rundown of the Bollywood Monster Mashup special events:
BMM is collaborating on The Mississauga Arts Council's 2014 Media Summit to kick off the week-long festival on Monday, August 25 at the Living Arts Centre, Mississauga. With a special sneak preview of the Bollywood Monster Film Festival happening August 30, this free event gives rising media artists a chance to pitch their projects to industry mentors.
The Bollywood Monster Painting Party hosted by Cocktails 'n Canvas on Tuesday, August 26 at The Host restaurant in Mississauga combines the fun atmosphere of BMM with the creatively social concept of painting parties. The perfect opportunity for a night out, attendees at this "no experience necessary" event will enjoy learning how to create a painting of a gorgeous peacock which they can then take home with them.
The Bollywood Monster Comedy Night hosted by Fade to Brown is Wednesday, August 27 at The Crooked Cue in Port Credit.  Hosted by Ali Hassan (CBC's George Stroumboulopoulos Tonight, CBC Radio's Laugh Out Loud), the night features "the best and brownest" comics in Toronto.
On

Thursday, August 28

, walk the red carpet with Bollywood headliner Rajdeep Chatterjee and other stars of this year's ZEE Bollywood Monster Mashup in an evening filled with glitz and glamour at C Banquets in the Mississauga Civic Centre. This year, the public is invited to mix and mingle with the star at the intimate Bollywood Monster Mashup VIP and Media Cocktail Reception. Tickets can be purchased 
here
.
Round off the week with an amazing free concert at Mississauga Celebration Square featuring fantastic Canadian talent on Friday, August 29.  Then enjoy gourmet food, the free KidZone, free film festival, free Bollywood dance lessons and spectacular music and dance acts leading up to the free Bollywood headliner Rajdeep Chatterjee's performance on Saturday, August 30.