Get ready for Salman Khan as Sultan. The film, directed by Ali Abbas Zafar is getting ready to go to the floor and the star is in serious training for the role as a wrestler.
Saying this is going to be a tough and stressful film to prep and shoot, the actor revealed in an earlier interview, "I have to work a lot for this film. Wrestling. Weights. It is going to be a stressful film. In November, I start shooting for it. There is lot of action in it. I have to be very strong."
The actor has started working with action director Larnell Stovall and team who have been flown in from Los Angeles to train the actor in wrestling and mixed martial arts for the next 2 months. These sessions are going to be for 4 hours a day until the film starts shooting in November!
Check out this first shot!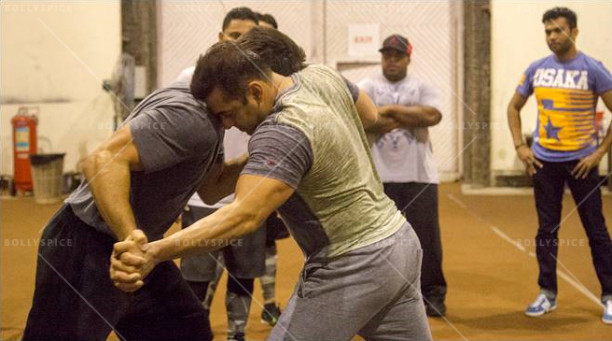 Also in case you missed it, here is the teaser!

Sultan will release in Eid 2016