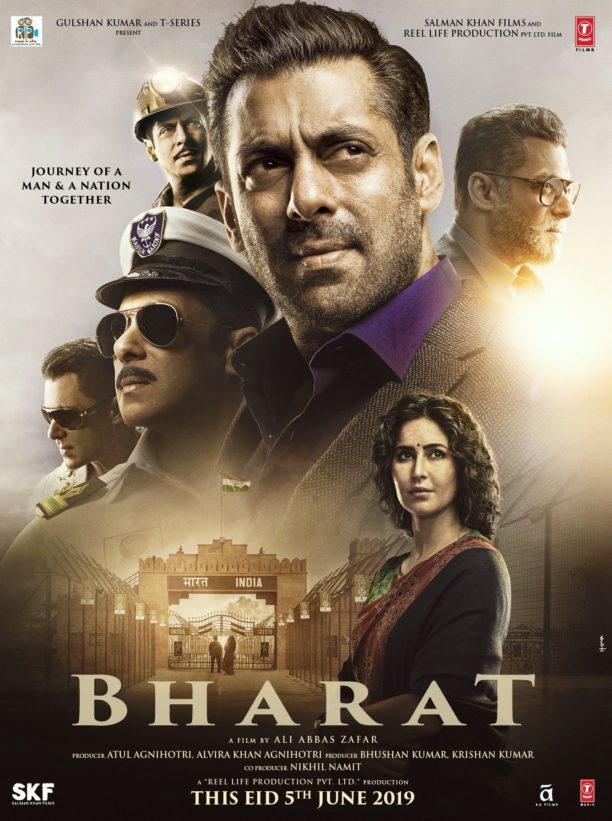 Starring Salman Khan, Katrina Kaif and Disha Patani, the highly anticipated film Bharat, directed by Ali Abbas Zafar is set to release on Eid al-Fitr (June 5th) this year. Bharat, which spans over 6 decades is an entertaining and endearing film about a man's sacrifices to fulfil a promise made to his father.
ICYMI here is the trailer
As you can see, Bharat is a journey of a man and a nation together. At the cusp of India's birth as an Independent nation, a family makes an arduous journey to freedom.
However, this freedom comes at a cost. An 8 year old boy, Bharat, makes a promise to his Father that he will keep his family together no matter what – a promise that he keeps over the next 60 years of his life, despite each decade throwing a new set of challenges at him – some humorous, some thrilling, some romantic while some life-threatening. His resilience, loyalty and a never dying spirit mirrors the fundamental qualities of our nation – Bharat!
In a recent Facebook live chat, Salman Khan was asked how challenging it was to play a man from the ages of 6 to 60. The actor replied, "It was very challenging for me as I am in an age group that I neither fit in that age group (old age) nor the younger age group. And the age group in which I am, I don't consider it as my age group. I am how I am and have worked that way in the film."