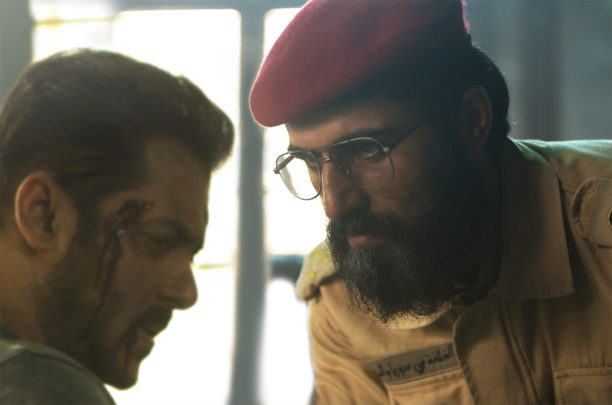 Salman Khan opens up on his dreaded nemesis in Tiger Zinda Hai, the fanatic Abu Usman, who he feels is his deadliest villain to date.
The Tiger Zinda Hai trailer, with its record-breaking views, has caught the intrigued and excited audiences everywhere. In the trailer, Salman is focused on an impossible rescue mission that makes him take on a wanted, ferocious terrorist leader Abu Usman whose unwavering focus on destruction is chilling. Sajjad Delafrooz, the Iranian actor, plays the antagonist in the film and his stone-cold demeanor has a fan in none other than Salman Khan! Sajjad Delafrooz makes the villain realistic and therefore, a lot scarier. His performance in this mega action entertainer is one we have our eye on.
Salman got bowled over by his performance of a murderous madman. He says, "He [Sajjad Delafrooz] is the deadliest villain I have faced in my career. You haven't met a villain like this before. Cold, shrewd and fearless to die, our villain is a fanatic, which makes him even more dangerous than conventional villains that generally take on the hero. He believes violence is his only way to win and wants to make an example out of the nurses in hostage in front of the whole world. In short, he is a madman."
Sajjad brings alive the chilling, quietly ferocious persona of a fanatical terrorist leader perfectly. Commenting on his performance, Salman says, "Sajjad has done a fabulous job in portraying a monster that will stop at nothing to destroy peace. He has made this character his own."
Tiger Zinda Hai is set to release in cinemas on 22nd December 2017.