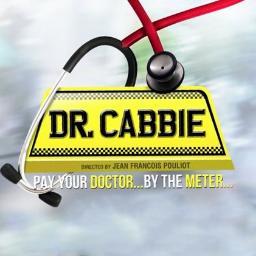 Salman Khan will attend the music launch and red carpet premiere of the forthcoming Canadian venture, 'Dr. Cabbie' that is taking place over this weekend in Toronto. Khan's Being Human is presenting the film.
Salman is visiting Canada after a gap of 10 years and fans are naturally very excited to have him there. A live outdoor music event has been planned at a multiplex (Silvercity Brampton) on Saturday, 30th August with performances including by the talented Manj of Manj Music (formerly RDB) who have performed the hit Dal Makhni track in the film. The entire cast of the film, including Vinay Virmani, Kunal Nayyar (of Big Bang fame), Adrienne Palicki and Isabelle Kaif will be present as well. The red carpet premiere will take place the following evening.
These events will be live streamed on Eros Now too so audiences and fans across the world can have a look.
About 'Dr. Cabbie': An unemployed doctor turned cab driver becomes a local hero when he converts his taxi into a mobile clinic. 'Dr. Cabbie' is the heart warming journey of a young Indian Doctor who immigrates to Canada with the selfless ambition of healing others while beginning a new life in the land of opportunity. The film discovers his true purpose and true love when he embarks upon this journey of a doctor turned cabbie.
'Dr. Cabbie' is produced by FirstTake Entertainment and Caramel Films, presented by Salman Khan Being Human [SKBH] Productions and directed by one of Canada's most acclaimed directors, Jean-Francois Poulliot (La Grande Seduction).
Dr. Cabbie is set to release in Canada on 19th September 2014.