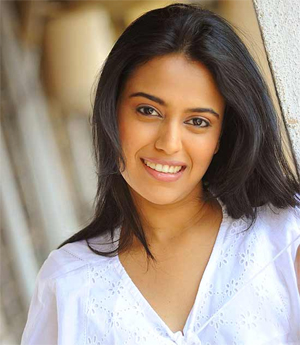 Swara Bhaskar, who plays a princess and Salman's younger sister in Sooraj Barjatya's Prem Ratan Dhan Payo, has to push the actor around and even punch him in the forthcoming film.
"Like any brother-sister duo there's a lot of sibling rivalry between us in reel life, which at one point results in me getting physical. I'm really nervous about the scene. Once this gets out, his fans will probably land up on the sets to beat me," she points out.
It was Salman's sister Alvira Agnihotri, the stylist on the film, who recommended Swara to her brother and Sooraj. And Bhai immediately adopted his 'new sister', getting her dabbas from his own kitchen.
"Like in the film, I shared Maharaja meals with him. The fish curry and prawns were healthy and yummy,"she reminisces, licking her lips.
They've already filmed a song together which marks a turning point in their on-screen relationship.
"I have an exceptional entry and I can't wait for people to see it," says Swara. But before that she will be shooting for two weeks, followed by another 20 days of filming.
"That's when I will have to pummel Salman,"she shivers. "I was really surprised that he's never thrown a tantrum on the sets and when I pointed this out to him he laughed and said, 'I will throw a tantrum after you punch me!'."