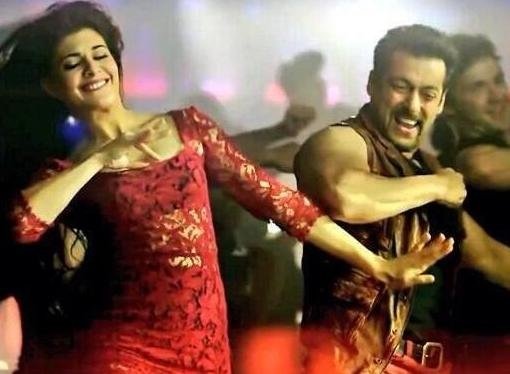 We are living in the world of social media and many film producers have seen this as an effective tool to promote the film. But not only that they also use it as a gauge in order to indicate the popularity of a films trailer once it has been launched. The latest film to create a massive buzz online, is Salman Khan's forthcoming Kick.
We recently reported when the films trailer reached 2 million views at YouTube, and now within just 10 days of the Kick trailer being uploaded, it has crossed the 10 million views mark! This trailer has most definitely, set a new record when it comes to film promotion in the social media world.
The first song from Kick, 'Jumme Ki Raat', was uploaded on 20th June and within just 5 days, the song has crossed 3,315,140 views at YouTube. Even the full audio of the song, which was subsequently uploaded by music company TSeries, has received a massive 2K likes.
So what does this mean for the makers of Kick? They have surely had a superb start and it means fans will be clamoring for more! This also indicates the 'star power' of Salman Khan and his army of fans, who have a very strong presence across all social media platforms.
Needless to say, one should never underestimate the power of a Kick!
Check out the trailer of Kick below and also enjoy the first song, Jumme Ki Raat!
Jumme Ki Raat: