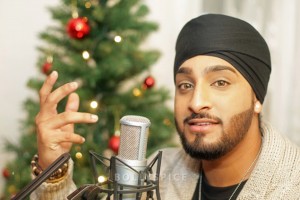 The voice that captured the hearts and minds of millions over 2013 returns with a special Christmas gift for his fans.
San2 delivers his present in the form of a beautiful rendition of 'Have Yourself a Merry Little Christmas' originally sung by Judy Garlandin the 1944 musical 'Meet Me in St. Louis'. Hollywood heartthrob Frank Sinatra later recorded a modified version that became hugely popular.
San2 once again displays his versatility and ability to switch from one genre and style to another at the drop of a hat!
San2 says, "I just felt in a really Christmassy mood and I've always liked this song so I thought I'd record it and have some fun. I called my good friend Hinal Pattani from the 515 Crew and he got on the piano and we just jammed and recorded it there and then!"
The song is available NOW as a FREE DOWNLOAD.