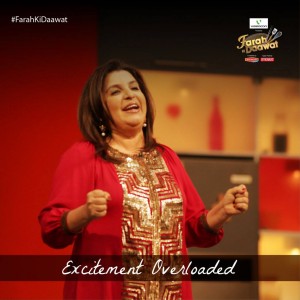 Director Farah Khan who was recently announced as the host of a concept-driven, celebrity cooking show is going all out to ensure the show is one to look out for.
Farah, whose masala entertainers have always catered to the masses, has now associated herself with a leading channel for a cooking show unlike any other.
The show that will see some of the biggest names in the industry, talk about their favourite food and cook their specialities, is already popularly being spoken about due to images that Khan is sharing on social media with fans worldwide.
And now Farah has already managed to pull a casting coup for a show, two of India's biggest sports icons.
While Abhishek Bachchan and Alia Bhatt have already shot for their episodes among other celebrities, sources now reveal that Farah has roped in sports sensations Sania Mirza and Yuvraj Singh for an episode.
Viewers are in for a treat as the sports stars will be at their candid best on the episode, as they show off their culinary skills. While Sania will be cooking her signature Hyderabadi Chicken, the dish Yuvraj will be cooking is yet unknown.