Gangubai Kathiawadi
had its world premiere at the prestigious Berlin International Film Festival, Berlinale, on Wednesday 16th February. Taking place at Friedrichstadt-Palast, the film screened as a Special Gala, the closing film of the festival programme.
Star Alia Bhatt, Mr. Bhansali, and producer, Dr. Jayantilal Gada, Pen Studios were in attendance.
Gangubai Kathiawadi is based on the life of Mumbai's mafia boss Gangubai Kathiawadi, who was a sex worker and eventually became an underworld don in Mumbai. Gangubai Kathiawadi is said to be based on a portion of author Hussain Zaidi's book Mafia Queens Of Mumbai. A story of strength, inspiration, and resilience. It is a journey of a girl who not only rose to power but reigned supreme.
Before the red carpet and screening, Mr. Bhansali and Ms. Bhatt took part in a photocall, a poster and book signing, and a press conference.
At the press conference, Mr. Bhansali said, "It is a story of a woman who was trapped into being a sex worker and how she fought. How she fought for dignity for women, how she fought for the girls in the brothels to be accepted in mainstream society. She asked for legalisation of the profession and all this happened at a time when words like feminism and women empowerment were not yet coined. But I think she was way ahead of her time."
Adding, "What I liked about the character was that she was a very bruised, scarred woman, wronged by society and by the people she trusted but she was a warrior. So she got up and fought for everything that she believed that they rightly deserved, in spite of being in the profession. She said, 'I'm a sex worker, and you need to respect me for it. You cannot take me for granted for what I'm doing. "That courage with which she fought… a ferocious warrior that she was, that's what inspired me to make the film."
We have some incredible images from the many events so feast your eyes on Gangubai Kathiawadi at Berlinale.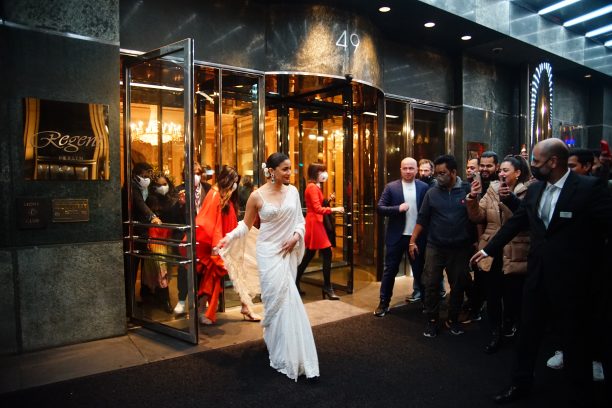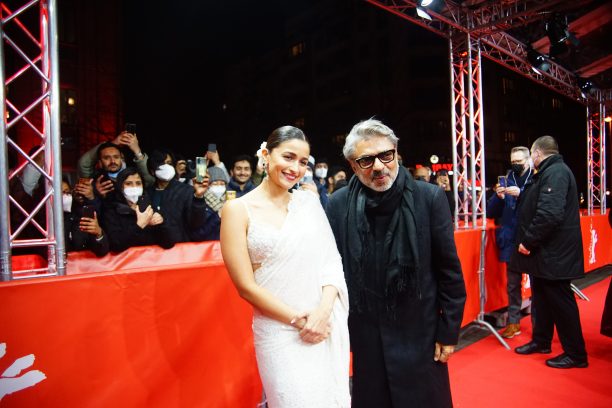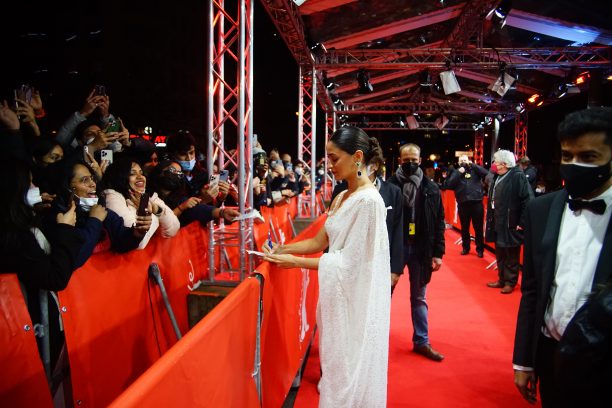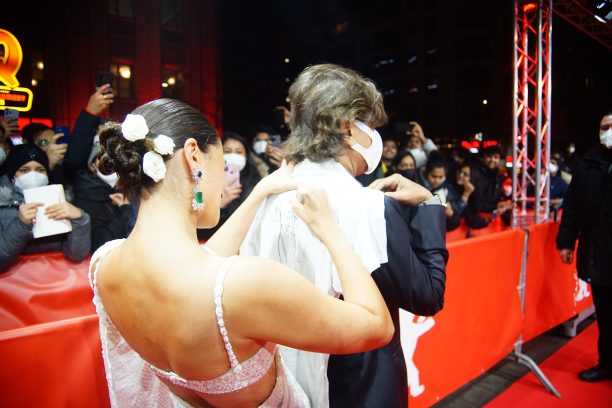 Stay tuned for more!

Gangubai Kathiawadi is all set to release theatrically on 25th February 2022

Sanjay Leela Bhansali's