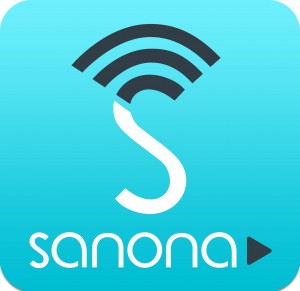 This month sees the launch of a fantastic new offering for fans of Bollywood and Indian cinema – the chance to watch Hindi movies online, from the comfort of your home!
Sanona is a brand new on-demand film service that allows viewers to stream films direct to their home screens – be it via a PC, MAC or through a television, giving consumers choice and most importantly viewing flexibility. Now you can watch the film you want, when you want!
The company, which launched earlier this month, has already secured film deals with some of the industry's biggest film studios, including Yash Raj Films, UTV and Reliance Entertainment. These partnerships will give audiences access to some of the biggest and most recent box office smashes like Raajneeti, Band Baaja Baaraat and Paa amongst a host of others, as well as a catalogue of unmissable classics including Dilwale Dulhaniya Le Jayenge, Silsila, and the evergreen Kabhi Kabhie.
Adam Davies, the founder and CEO of Sanona, has been developing the concept of this online offering for the past year, and says of the service: "Building Sanona and creating a digital platform for the world's second biggest film industry has been a truly exciting and exhilarating journey. To see the team's ideas and vision come to life is great, and the response from the Indian film industry has been fantastic. They recognise that the digital arena can't be ignored and they believe that Sanona will bring them the audiences that love not just Bollywood but all Indian cinema."
As well as a wholesome serving of blockbusting Bollywood fare, Sanona is committed to celebrating all realms of the vast Indian film industry, and will be regularly showcasing films that UK audiences have never had the opportunity to enjoy, both from major production houses as well as Independent and regional film-makers.
Davies continues: "The Indian film industry releases over 1,000 films a year and less than 10% of them are shown in cinemas in the UK. We want to give audiences here the opportunity to enjoy some of these films which would otherwise not have a platform. The first titles that we are showcasing include the critically acclaimed Udaan, Well Done Abba, Aamir and Dev D. We are also starting to look at building a library of regional films that serve the Bengali, Punjabi Gujarati and Tamil speaking communities too."
Having secured a great back catalogue of films up to and including the latest hits from 2011, the company is now focusing its attention on expanding its portfolio with releases not only from early 2012, but going one step further by working with film companies to develop a simultaneous release for key new films – so some films will go live on Sanona.com at the same time as they are released in India or the UK.
Sanona is based on the basic principles of demand and supply – a customer wants to watch a film, they simply browse the site, choose the film and pay to watch it. However Sanona plans to offer its customers more… starting with a full 48 hours to watch a selected film as many times as they want, the opportunity to rate and review films as well as the latest Bollywood news from the Sanona editorial team.
Alongside its commitment to providing great content, all sourced legally and of the highest quality, Sanona is also aware that in these times of economic challenges, value for money is top of consumer's demands.
Sanona differs from other subscription iVOD (internet Video on Demand) services by working on a unique Pay Per View model with two tiers of pricing. Sanona offers a Pay As You Go option for the occasional viewer, but for die-hard movie fans there is a Sanona Gold membership package, which gives consumers discounted rates on films for a low cost monthly fee.
Davies adds: "We did a lot of research into pricing structures before we started developing the site. We spoke to our potential customers and also to the film companies and came up with options that we are confident will suit the pockets of our film lovers."
So whether you're a film fanatic or just like to dip in and out, the choice is yours. Sanona will open up the world of flicks… at a click!
Check out www.sanona.com now and start your Bollywood love affair with Sanona.