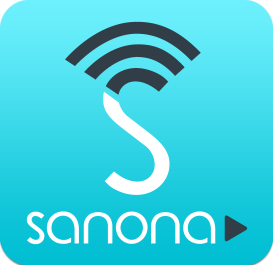 Following its UK launch in May 2012, online Bollywood film platform, Sanona is showing its commitment to the Indian film industry by sponsoring the 3rd annual London Indian Film Festival (LIFF) this month.
Sanona, a brand new service offering fans of Bollywood and Indian cinema the chance to stream and watch movies online, will be presenting both the coveted Opening Night Premiere for Mumbai cult director Anurag Kashyap's action-packed Gangs of Wasseypur, and the equally prestigious Closing Night Premiere of multi award-winning hit Bengali movie, Baishey Srabon (Seventh August) and their accompanying after-parties.
The festival brings to UK audiences a selection of cutting edge films from some of India's and the UK's hottest independent talents. As one of Europe's fastest growing platforms for Indian cinema, LIFF has a natural synergy with Sanona; both organisations pledging to celebrate the burgeoning movement of alternative Indian cinema.
Adam Davies, the founder and CEO of Sanona, says: "Sanona is committed to celebrating all realms of the vast Indian film industry. We will be regularly showcasing landmark films that UK audiences have never had the opportunity to enjoy, from both major production houses and Independent and regional film-makers. By supporting the London Indian Film Festival and the inspiring Opening and Closing Night films, Gangs of Wasseypur and Baishey Srabon, we are demonstrating our commitment to progressive cinema from the sub-continent."
Fresh from its success at this year's Cannes Film Festival, Kahsyap's Gangs of Wasseypur is proving to be one of 2012's most highly anticipated Hindi films. A dark two-part gangster thriller about vengeance, greed and deep-rooted family rivalries, the movie went down a storm with the international critics and audience, attracting full house screenings during the Directors' Fortnight. Part One of the 5 hour epic starring Manoj Bajpai will be shown at LIFF on June 20th.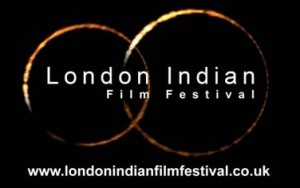 Directed by Srijit Mukherji, the tense psychological thriller Baishey Srabon stars the formidable Prasenjit Chatterjee, Raima Sen and Paramabrata Chatterjee, the young Bengali actor who recently shot to fame for his role opposite Vidya Balan in Sujoy Ghosh's smash hit Bollywood thriller, Kahaani. Also making an appearance is award-winning director Goutam Ghose who returns to the screen as one of the main cast.
Set in Kolkata, a city usually recognised for its food, music, poetry and cinema, Baishey Srabon portrays the metropolis under the grips of terror with a serial killer on the loose. The film's frank use of Bengali swear words shocked a few, but its gritty realism delighted many when released in Bengal and it went on to become one of the biggest hits in history. It was also a critical triumph and won some 25 Indian awards.
The LIFF screening of Baishey Srabon on July 3rd will also be followed by Q&A with lead actress Raima Sen interviewed by British Bengali filmmaker Sangeeta Datta.
Like Sanona's new online service, LIFF goes beyond Bollywood, presenting films that promise to challenge, shock, generate debate and present a more realistic view of India today in all its colour and diversity.
Cary Rajinder Sawhney, Festival Director comments: "LIFF is delighted to have built this partnership with Sanona. Our ethos and vision complement each other perfectly, with both LIFF and Sanona being committed to providing viewers with access to the very best that Indian cinema has to offer. As they would say in Bollywood… this is the start of a great dosti!"
As part of Sanona's partnership and celebration of Indian cinema, Sanona will also be showcasing some of the many independent, regional and award-winning films currently available on the platform, including: Black Friday, Udaan, Well Done Abba, and Dev D, as well the Bengali films Shob Charitro Kalponik, Abohoman and Sesh Sangat.
Davies concludes: "These are early days for Sanona, and we are already offering hundreds of titles for people to select from. Our portfolio of films is expanding weekly, and LIFF represents the vast range that we want to be able to showcase and bring to audiences across the UK and Europe."
So whether you're a film fanatic or just like to dip in and out, the choice is yours. Sanona will open up the world of Indian flicks… at a click!
Check out www.sanona.com now and start your Bollywood love affair with Sanona!