While it's no laughing matter, Save A Mother and Comedian Anish Shah, announce a Comedy Tour to raise $100,000 in support of their maternal mortality reduction program. Save A Mother is a nonprofit organization that provides an aggressive health literacy program that trains volunteer village health activists to educate, empower and connect pregnant women to public health systems in India.
"Maternal mortality rates in India are possibly the highest in the world after Africa. The number of women we lose due to pregnancy related issue in one week in India is more then all of Europe in one year." Philanthropist and Actress Shabana Azmi, a longtime supporter of Save a Mother.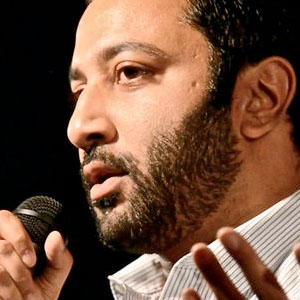 Save A Mother has teamed up with New York based comedian Anish Shah to launch the No Laughing Matter Comedy Tour, a 3 city tour, culminating in the release of a 1 hour online comedy special which will be available for download at a minimal fee donated entirely to the organization. The 3 city comedy tour kicked off on Mother's Day in Chicago with celebrity guest, Parvesh Cheena, from "Outsourced" and raised $4,500. The tour continues at the Laugh Factory in Los Angeles on August 15th, India's Independence Day, followed by a performance at NYC's premiere comedy club, Carolines on Broadway on September 13th. A successful comedian as well as a Yale MBA and McKinsey consultant, Anish Shah has taken a year off from the corporate world to donate his time and talent to Save A Mother. He will be joined on stage by other celebrity guests in both LA and NYC trying their hands at comedy!
Social Activist and Actor, Anupam Kher, supporter of Save A Mother, "Every year women die in India while giving birth; it's ironic while they give birth to a new life, their own life finishes. By helping Save a Mother, you are helping mothers that are finishing their life at a very young age."
Since 2008, Save A Mother has worked in approximately 1000 villages in the Indian state of Uttar Pradesh where maternal and child deaths are amongst the highest in the world. Volunteer village health activists take responsibility for their communities, educating, empowering and connecting pregnant women to public health systems. Save a Mother field workers have helped reduce maternal deaths by 91% and neonatal deaths by 57% in less than 3 years and achieved this at the cost of $100 per village per year. This program has now being replicated by other NGOs in 50 districts of Uttar Pradesh with funds from The Bill and Melinda Gates Foundation and UNICEF.
Please visit www.saveamother.org for more information on the comedy tour, the online comedy special, and to learn more about the Maternal Mortality program.
ABOUT SAVE A MOTHER
Save A Mother is a non-profit 501(c)3 organization in the U.S.A. and 80 G Non-Profit Foundation in India. Dedicated volunteers, who are passionate about the cause, donate their time and professional expertise to run the organization. As of May 2012, the only salaried employees are 11 health care workers in the field. Save a Mother's mission is to develop health care solutions for the poor, with maternal mortality reduction as a first step.
ABOUT ANISH SHAH
3 years ago Anish Shah was a Yale MBA who had spent the past 5 years working his way up the ladder at venerable consulting firm, McKinsey & Company. Shortly thereafter, he wandered into a comedy club open mic to try comedy on a whim. This set off a whirlwind of events that has culminated in Anish performing around the world, on many of its most famed stages, and walking away from his corporate career to focus full-time on comedy. He is spending 2012 raising money for charity through stand-up.