It is a known fact that the word 'Bollywood' is synonymous with emotions, drama, fantasy, colour, music, glitz, glamour and much more. MUSIC per say has been an integral part of Hindi cinema ever since the inception of sound films in India.
Many would agree that songs and background music form the essence of many scripts. Thus, musicals have been a favourite among Bollywood audiences for several decades. Great stories woven together with spectacular music can make people cry or smile. Such is the power of the art of sounds.
Whenever we speak of Hindi films celebrated for their excellence in music, the classic love triangle, Hum Dil De Chuke Sanam, by Sanjay Leela Bhansali is definitely remembered.
Even today, the 1999 blockbuster is lauded for showcasing sheer brilliance in all aspects of filmmaking whether it is acting, cinematography or direction. What also catches the attention of cinemagoers is undisputedly its evergreen soul stirring musical score.
The title track of the movie is one of my favourite Bollywood songs by far. Here's why.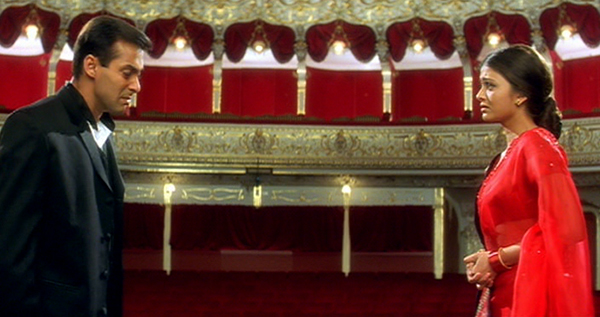 The Scene:
Nandini (Aishwarya Rai) and Vanraj (Ajay Devgan) have finally found Sameer (Salman Khan). Unexpected twists and turns lead the married couple to Italy all the way from India. Vanraj is about to part from Nandini.
He wants his wife to break the shackles of a forced marriage and unite with her first love, Sameer. For Vanraj, he only wishes to see Nandini happy. He loves her deeply but is not selfish. As a matter of fact his selfless love has driven him to take the extreme step of going away from Nandini's life forever, fighting himself and the societal norms in the process.
Nandini evidently should have been happy but she is not. Her emotions for Vanraj have changed dramatically. Her hatred has turned into love. Nandini is in love again. This time with her husband.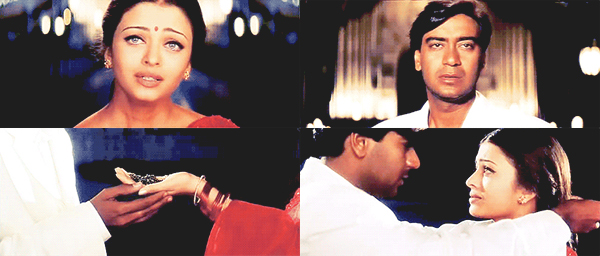 What's So Special:
The song features in the climax of the movie. It is a major turning point as the unexpected occurs. What exactly happens? From the very beginning to the end of the song, viewers sense that Sameer will ultimately get back his ladylove thanks to the huge sacrifice made by Vanraj. But this was never to be.
Nandini, who was once madly in love with Sameer, experiences a change of heart. She has understood the sanctity of marriage. The importance of vermilion and the 'Mangalsutra' in a married woman's life. Nandini has undergone a journey full of emotional tribulations to discover that true love is loving someone WHO IS IN LOVE WITH YOU rather than someone you love.
Vanraj's simplicity, truthfulness and pure love melt her heart. Nandini eventually accepts her husband as a life partner in the true sense.
This transition is beautifully depicted in the heart touching song 'Hum Dil De Chuke Sanam'. Mehboob's poetic lyrics well supported by the brilliant music rendered by Ismail Darbar has everyone mesmerized.