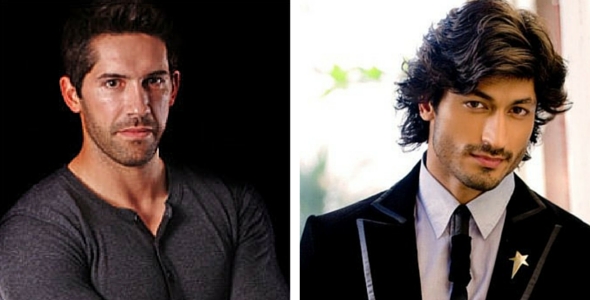 The English actor and martial artist, Scott Adkins, has expressed his desire to work with bollywood actor Vidyut Jammwal. Scott is reportedly impressed by Vidyut's action scenes and wants to collaborate with him on a project.
In an recent meeting with Sunil Rodrigues, one of B-Town's action directors, Scott made a reference to Vidyut and revealed that he had seen Vidyut's film Commando and his videos online. The surprised action director took Twitter to share about Adkin's reference to Vidyut.
Jammwal is also looking thrilled to be on Scott's radar. He says, "It feels great to have my action scenes recognised and appreciated by an incredible international action star like Adkins. He has one of the best bodies in the business and some amazing action sequences to his credit in films like Undisputed II and Ninja (2009) among others."
"Having him follow my work after seeing Commando at one of the international film festivals and ask about me feels super. It would be great to do a kick ass action film with him," he added.
Scott is best known for playing Yuri Boyka in Undisputed II: Last Man Standing and Undisputed III: Redemption, Bradley Hume in Holby City , Ed Russell in Mile High and as Hector in The Expendables 2.
Vidyut is currently busy shooting for his next film "Yaara", to be directed by Tigmanshu Dhulia. After wrapping up Yaara, he will soon begin the filming of Force 2.