Well, if we didn't know that Ranveer Singh had posted this picture himself we would not have guessed that this was him! Check out his look in Finding Fanny!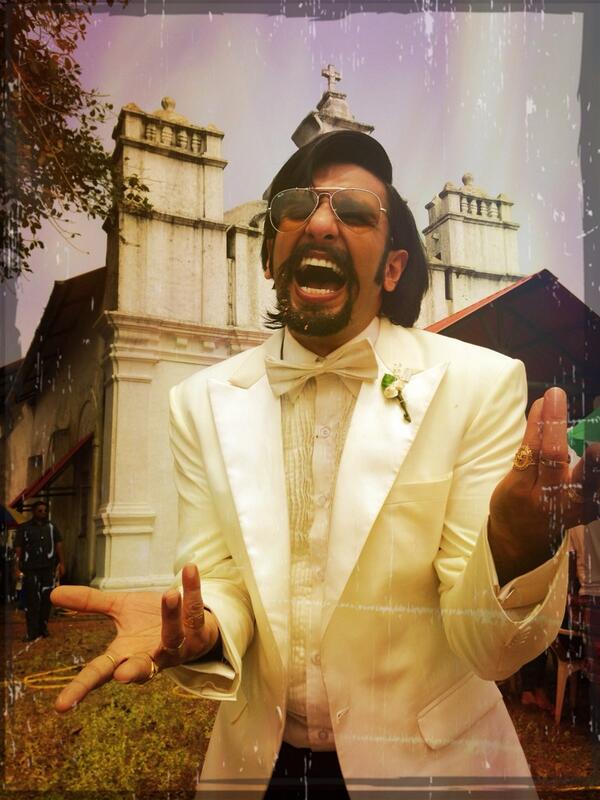 Ranveer plays Deepika Padukone's husband, well 15 minute husband since he choked on the day of their wedding. His look certainly fits in with the wacky characters that make up the world of Homi Adajania's Finding Fanny. The film narrates the story of 5 odd balls played by Arjun Kapoor, Deepika Padukone, Dimple Kapadia, Naseeruddin Shah and Pankaj Kapur; who set out on a road trip to find love.
About the cast of the quirky film, Homi said "Love makes normal people do nutty things. But what if they were already a little nutty to begin with? Deepika and Arjun Kapoor signed onto the film before Chennai Express and 2 States had released and didn't waiver because they had the same conviction. I couldn't make the film without Naseer because his character was written for him. As for Dimple, if I make a film without her she will have my head on a platter." Talking about his experience with an actor like Pankaj Kapur the director adds "A great joy I experienced was being introduced to Pankaj Kapur. It was a fabulous experience directing him. Finding Fanny was a shooting experience that was almost as goofy and hilarious as the story itself."
Produced by Maddock Productions and distributed by Fox Star, Finding Fanny will release on September 12th in both Hindi and English.
Vijay Singh, CEO of Fox Star Studios, says, "We are very proud of Finding Fanny. Homi Adajania is a brilliant director and has created a film that is quirky ,with great comedy and will entertain everyone. We are releasing the film in English and Hindi and can assure you that the film will leave everyone in splits."