After teasing us for the past two days Salman Khan had a new surprise today when he revealed his look in Tubelight.
Check it out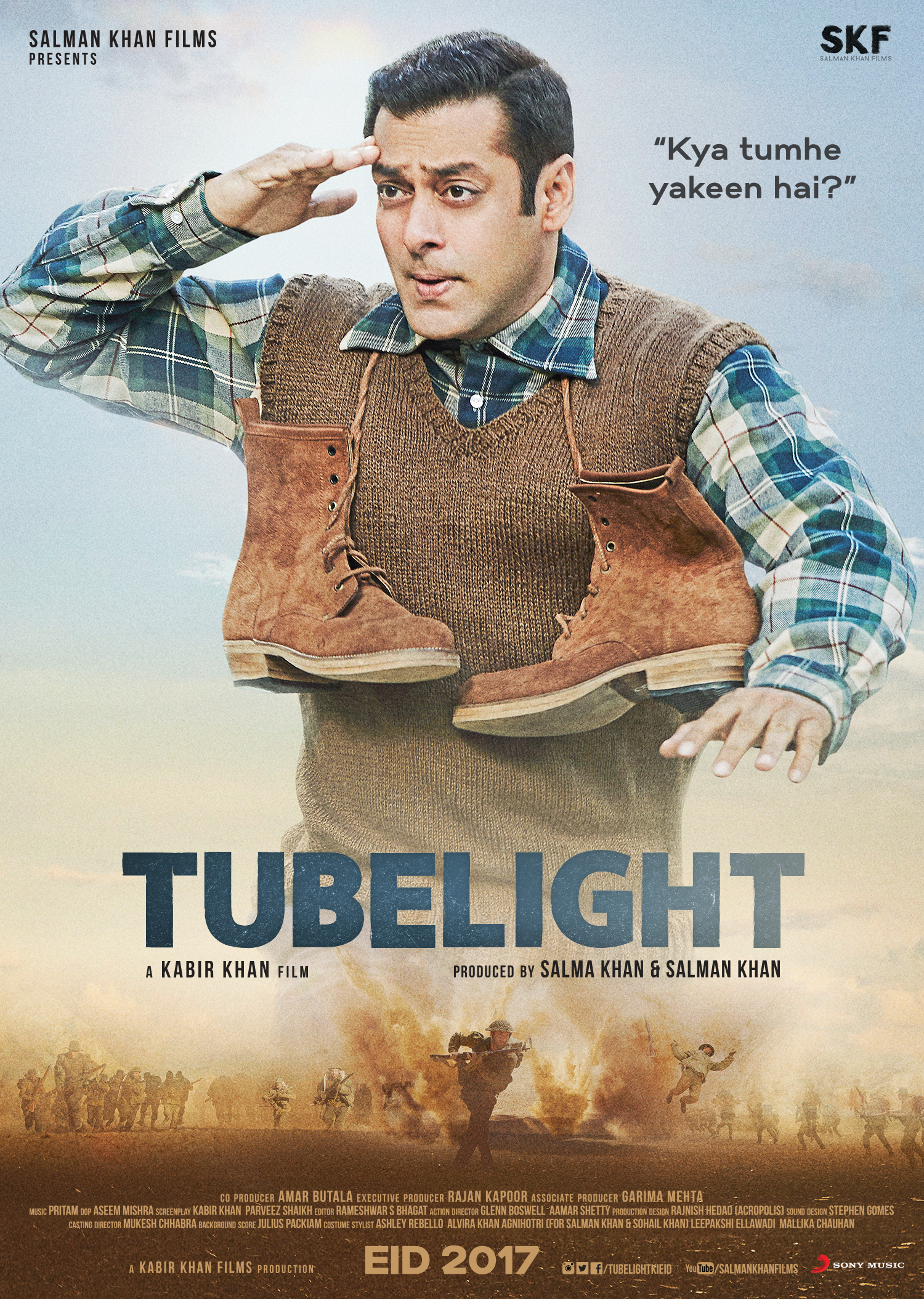 Though it seems as if the actor is still teasing fans and not giving away much of what Tubelight is all about. What does his pose mean? What do the other images on the poster signify? What is Tubelight all about?
What is the connection between Jaljaa, Kya Tumhe Yakeen Hai and this look? Guess we will all have to wait and watch to have our curiosity satisfied and questions answered.
Tubelight is produced by Salma Khan and Salman Khan and directed by Kabir Khan. It stars Salman Khan, Sohail Khan and Zhu Zhu. It is co-produced by Amar Butala. The executive producer is Rajan Kapoor, the associate producer is Garima Mehta and music is by Pritam. Tubelight will release in cinemas worldwide on Eid.