The enthusiasm and frenzy surrounding Jawan continues to grow, to connect with his fans for showering all the love on Jawan, SRK held one of his ever popular #AskSRK sessions today.
Shah Rukh Khan's #AskSRK session on social media is an engaging opportunity for fans to interact with the superstar and witness his witty and intelligent replies. Following the exhilarating release of Jawan's Prevue, fans eagerly awaited SRK's appearance on #AskSRK. Without much delay, the superstar recently held a conversation with his fans in his Characteristic style.
On being asked his definition of cinema, he replied, "To be able to entertain a large section of people with an iota of hoping to bring a change in people's hearts for the good. #Jawan"
He also typed a bit about his prep for the role in Jawan, "I watched a lot of films of Atlee. Vijay sir. Allu Arjun ji. Rajni sir. Yash and loads of other stars to understand the language of expression for the world that was being created. And yes then prepped for my own character too. #Jawan"
After more great answers while wrapping up the #AskSRK session, SRK dropped a surprise by unveiling the poster of the film, leaving fans surprised. Since SRK has never done this before in any of his #AskSRK sessions, this gesture was super special for all his fans.
SRK unveiled the new cool poster of Jawan, showcasing his intense "bald" look which has become super popular post the Jawan Prevue. This poster further fueled the already rising excitement for the film.
Check it out!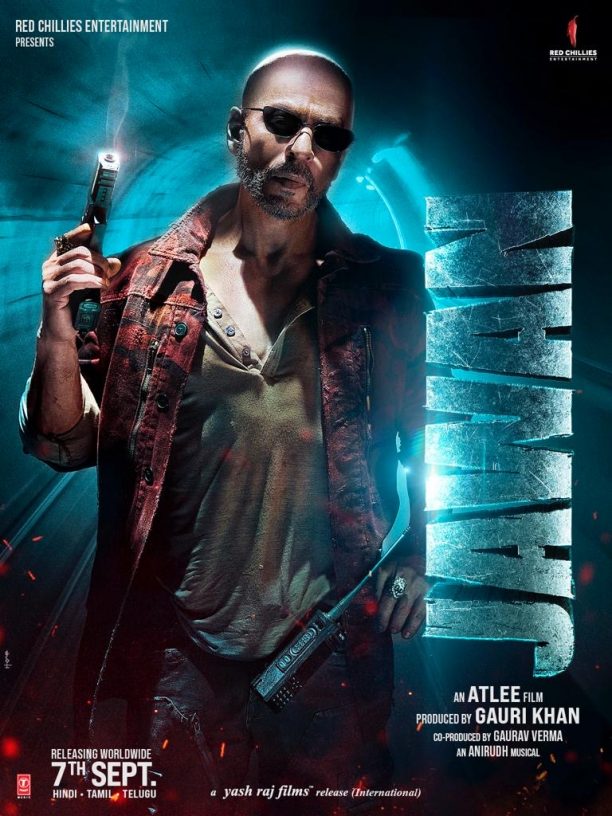 Furthermore, Shah Rukh Khan's various appearances in the action-packed Prevue of Jawan has generated never seen before buzz. The film's prevue video garnered 112mn in 24hrs across platforms the biggest ever for any film in Indian cinema.
Jawan is a Red Chillies Entertainment presentation, directed by Atlee, Produced by Gauri Khan and Co-produced by Gaurav Verma. The film will release worldwide in theatres on September 7th, 2023 in Hindi, Tamil and Telugu languages.