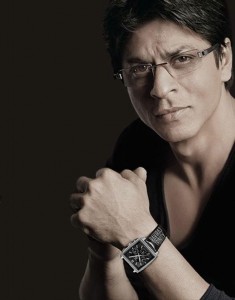 On a recent trip to Cannes, Shah Rukh Khan posted on twitter, "At Cannes after years… Memories come flooding back of Devdas. Insha Allah will come here to represent India with more beautiful films…"
Khan was in the beautiful French city for the wedding of Kunal Grover, son of British socialite Pamela Grover, with Ria Dubash. However, Cannes, well known for the International Film Festival, brought back memories of Khan's visit in 2002 when Devdas was screened at a special out-of-competition screening at the festival.
This year saw the 66th Cannes International Film Festival, and Indian Cinema was represented by films that have been breaking the traditional love-song-dance formula that Bollywood is so well known for. The Lunchbox, Bombay Talkies, Monsoon Shootout and Ugly were all well received by critics. Let's see whether Khan intends to bring similarly contemporary films to the table, or whether he will be sticking to the romantic dramas that he is celebrated for.