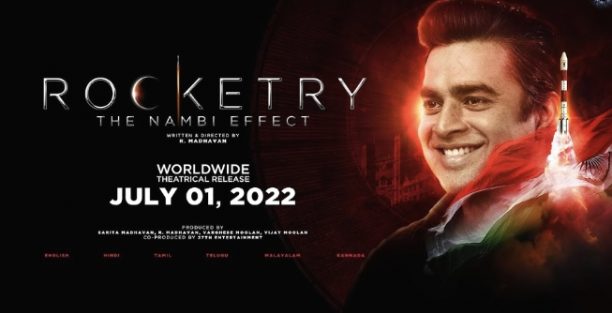 R Madhavan's directorial debut, Rocketry: The Nambi Effect released today on the 1st of July. Madhavan also wrote and stars in the lead role of Nambi Narayanan. Tracing the life of Narayanan, renowned for developing the Vikas Engine – one of the most efficient liquid fuel engines in the world today; it continues to be a workhorse at The Indian Space Research Organization (ISRO). Astoundingly, the former ISRO scientist and aerospace engineer was inevitably embroiled in an unjust spy scandal. The biographical drama will unveil the truth behind the mystery as it unravels in an interview by celebrated superstar of Bollywood, Shah Rukh Khan.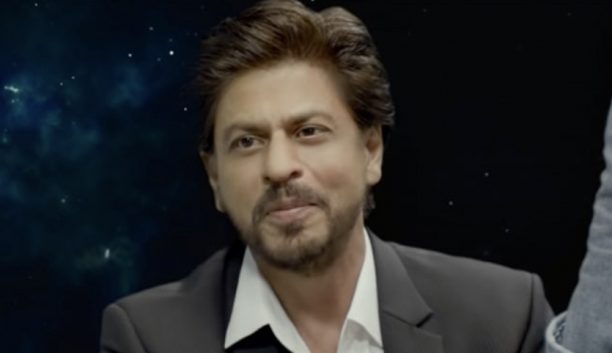 When asked about Shah Rukh Khan, Madhavan says he is a fan, "Khan sahab is a legend, and I don't dare say that I have a friendship with him. I am an admirer of his work, and it will be too presumptuous of us to say that we are friends. We are not. I am just a huge fan of this man, and I think he is one of the nicest guys in the industry. I talked to him about this film (Rocketry) when I was doing Zero. He said, 'You keep doing nice, different stuff. It is good to see somebody like you. You are pretty brave.'"
He added that the esteemed actor said he would love to be in Rocketry, even if it was a walk-on part. At a press conference for the film, he revealed, "Even when I attended his birthday party, he remembered and said, 'Maddy, I want to do a role in your film. Just make me pass through the background.' I thanked him for his kind words, and he said, 'No, no. I'm serious'."
Now, of course, the actor/director had Shah Rukh Khan on his wish list for a specific character, and this wasn't a small part. Then, SRK's manager called, "I said that there is no passing role for Khan sahab. There is a role. It is pretty much throughout the film if he is interested."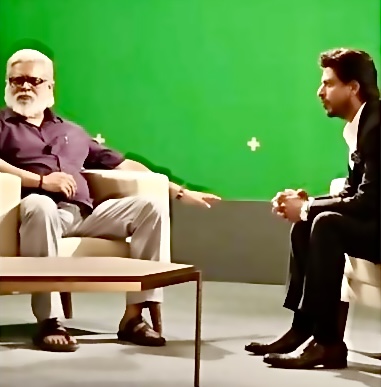 He was very much so because Shah Rukh's manager asked what the time commitment would be, and then the actor signed on. "I was feeling flattered that he's doing it for me," Madhavan said. "He came and did what I asked from him in two films, not just one. He acted in the Hindi and English versions. I know he did a lot for me and the script. I suspect there was a lot of respect for Nambi sir as well, and that's the reason he did it."
Even more remarkable, Shah Rukh Khan did it for free; he did not charge for time, didn't take money for his assistants or his costumes, nothing.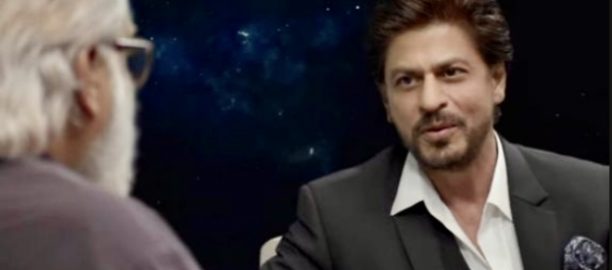 According to our rave review, Subhash K Jha praises SRK, "Bringing Shah Rukh Khan in the picture to interview Nambi Narayanan is a masterstroke. Khan not only anchors the show(pun intended) he spontaneously becomes the voice of the nation's conscience. This, in my opinion, is SRK's best screen appearance in ages."
Produced by TriColour films, Varghese Moolan Pictures, and 27th Investments. The film is being distributed by UFO Moviez in India, with Red Giants distributing in the South, with Suriya Sivakumar as the interviewer in the Tamil version. It is also being distributed internationally by Yash Raj Films and Phars Film Co.