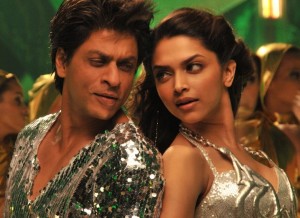 Yes, fans begin jumping up and down, it is true King Khan is going on a live concert tour! The actor, along with Deepika Padukone, who will also be performing on the tour, announced the exciting news at a press conference in Dubai.
Titled Access All Areas, the dance show is going to have everything audiences can ask for according to the pair! "I have been wanting to do a big, all-encompassing live show for a long time. It will be a highly interactive experience for the viewers," said SRK.
The tour kicks off in Dubai on December 1st and tickets go on sale September 19th! As for who else will be a part of the tour, we will have to wait and watch because Shah Rukh is not talking! All he would say is, "I am also grateful to all the wonderful people from the Indian film industry that will join me on this incredible journey. I cannot wait to share the stage with them."
Stay tuned, we will of course, have much more on this exciting story!