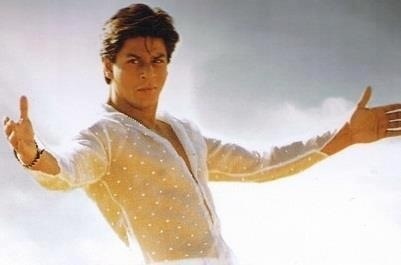 To celebrate 24 years of arms open wide, romance, dance and of course some brilliant performances in the Hindi film industry, star Shah Rukh Kann took to Twitter to share the lessons he has learned from 24 imaginary women each beginning with the first letter of their name.
Here is his list from the series of posts
"Thank you for 24 years of living and loving. 24 years of having learnt life from 24 beautiful imaginary women. List and lessons to follow…
1. TINA: There is nothing abnormal
2. GENA:Give everyone, not accumulate
3. FAGUN: Fall and get up nonetheless.
4. MINA: mediocrity is not acceptable
5. DHUN: Don't have unnecessary negativity.
6. RHEA: Respect 'HER' everywhere always.
7. DIPA: Director is pilot always
8. CHITRA: Compete hard,in true rightful ardor
9. EASHA: Eventually all sadness heals accordingly.
10. CAROL: Children are raised On Love
11. ITI: Imagine the impossible
12. TYRA: Take your Risks audaciously
13. SKY: Smoking kills you
14. LYRA: Laugh your regrets away
15. TIA: Take India ahead
16. SWATI: Superheroes wear acutely tight innerwear.
17. FIDA: Family is dependable always
18. AMNA: Art matters, not artist
19. ANITA: Assume not imbeciles take advice
20. MIRA: Mommy is right always
21. Akira: A King inspires righteous aims
22. ASMA : Always smell 'manlike' agreeable
23. NAINA: Nature always instills naked awesomeness
24. LAILA: Life abounds in loving all.
Once again thank you for the years and happiness"
Many Lessons I think we can all take to heart. Thank you SRK for many hours of Filmi happiness – we look forward to many more!