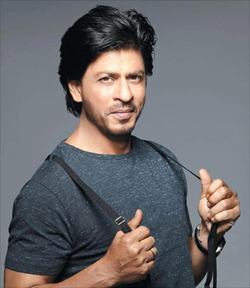 Shah Rukh Khan has been declared the second richest actor in the world in a list which includes both Bollywood and Hollywood actors. The 48 year old megastar was given this title in a rich list devised by Wealth X, which put him ahead of Hollywood giants Johnny Depp, Tom Hanks and Tom Cruise. With an estimated fortune of $600 Million, Khan was the only Bollywood actor to make it onto this top 10 prestigious list.
A representative of Wealth X had this to say to the media regarding Shah Rukh making it onto this list. "Khan is estimated to be worth $600 million. Immensely popular around the globe as well as in his home country, India, Khan is also a producer, TV host, co-owner of an Indian cricket club and a philanthropist. He has appeared in more than 50 Bollywood films and is a regular at the annual Cannes Film Festival."
Comedian Jerry Seinfeld took the top spot with an estimated fortune of $820 Million, with Tom Cruise and Johnny Depp taking third and fourth places with $480 Million and $450 Million respectively. Tom Hanks came in at 8th place with an estimated $390 Million.
The news is not only great for Shah Rukh, but also for Bollywood, which has long sought to show its reach and influence to the world!