Fan, Yash Raj Films' ground-breaking new film starring Shah Rukh Khan is making a mark in multiple ways. Apart from its innovative VFX and intriguing storyline, FAN has become the first film from India to be shot in Croatia.
What is even cooler is the fact that within Croatia, a picturesque, tiny nation in the heart of Europe, FAN has filmed high octane, adrenaline pumping action sequences in the historic Dubrovnik City. A UNESCO World Heritage Site, Dubrovnik is also famous as the site for filming the global cult TV show, Game of Thrones. It's aquamarine, breath taking waterfront was also exposed to the world in the TV series, DIG.
With unique terrain and untouched architecture, the quaint Dubrovnik City has witnessed it's first Indian film crew, thus opening up new horizons. In fact SRK has even tweeted a chase sequence which was shot there! And yes that is SRK chasing SRK!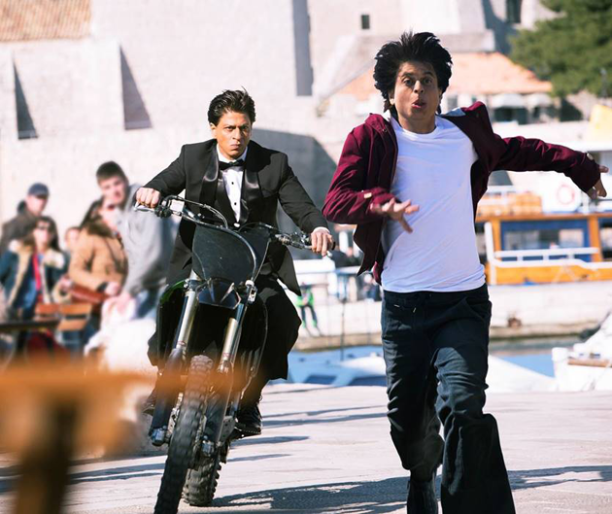 Both YRF and SRK films have a legacy of opening up new territories and terrain for the grand, lavish Indian film industry. With Croatia, a new space has been explored for Bollywood, and on celluloid, these world class action sequences promise more excitement.
Directed by Maneesh Sharma and set to release on April 15th, Fan tells the story of a superstar and his sabse bada fan. In a world of labels it's easy to forget who made sportsmen, pop singers and matinee idols into stars, superstars and megastars – the FANS. Every FAN has their own personal relationship with their hero – it's almost a Love Story.
FAN is the story of Gaurav (Shah Rukh Khan) a young man, 20 something, whose world revolves around the mega movie star Aryan Khanna (Shah Rukh Khan) or God as he refers to him.
From the by lanes of Delhi, young Gaurav embarks on a journey to the city of dreams, Mumbai, in order to wish his God on his birthday. After all, he is Aryan's biggest FAN and even has a striking resemblance to him – how difficult could it be for the world biggest FAN to get an audience with the world's biggest Star.
When things don't go according to plan, Gaurav's love and passion for his God turns in to a dangerous obsession that crosses the fine line.
In an edge of the seat thriller, FAN will peel away at both Gaurav and Aryan's personalities and characters as the two men discover people within themselves that even they didn't know existed, and we're left wondering who to sympathize with and whom to root for – can we really pick a side, after all, Superstars are also human beings but each one of us is also a FAN.