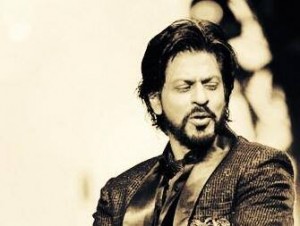 Shah Rukh Khan, the man who has one of the greatest fan following globally, will be playing the role of being the biggest fan himself in the, needless to say, highly anticipated movie titled Fan and fans can't wait to see it!
We don't know much, but we do know that SRK is getting a special look for the film, which is being designed by famed special effects makeup artist, Greg Cannom. Director Maneesh Sharma said earlier this year, "We are attempting a never-seen before look for Shah Rukh which will be both challenging for us and exciting for the viewer. Understandably, this will be kept under wraps till the first look of the film is revealed."
And though the story is being kept on the down low we have learned that besides shooting in Delhi, there will be several exotic location shoots and even more exciting that there will be some high octane action sequences. In fact, Fan will shoot some killer action sequences in Dubrovnik, Croatia. A spokesperson for the film said in a statement to PTI, "A high energy action sequence for Fan will be shot in Dubrovnik. The local Croatian crew along with the YRF team from Mumbai met months in advance to meticulously plan this sequence to be shot with Shah Rukh Khan."
We can't wait to hear more and to see what Shah Rukh Khan has in store for his fans with Fan. Sadly we have to wait until August of 2015 to see the film on the big screen, but you can bet we will bring you all the Fan news, so keeping watching this space for more!