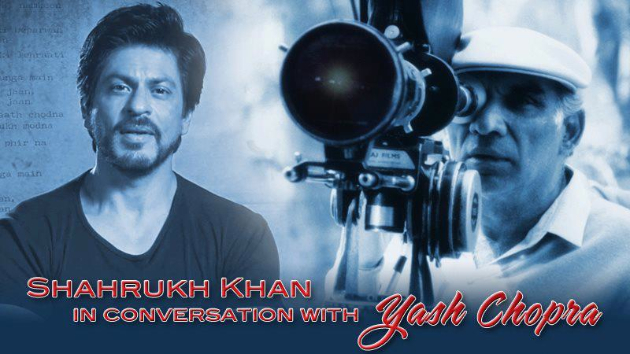 Director Yash Chopra, also known as the King of Romance, celebrates his 80th birthday tomorrow and what better way to celebrate than in conversation with Shah Rukh Khan, who will pay a special homage to the legendary director.
According to YRF, there is no one better than SRK to pay this special tribute. "Some of SRK's biggest hits have been with Yashji and his banner. And SRK is the only one from the present generation of actors who has worked so extensively with Yashji."
YRF is planning the event on a big level, for one it will be broadcasted live on their YouTube channel. "Yashji generally doesn't face the camera. It was the Yash Raj Films team who came up with the idea, and Shah Rukh was very excited about it," says an insider.
According to the latest reports, Khan is likely to talk to Chopra on topics such as the grandeur of his movies, his films' stylish heroines, his penchant for poetic love stories, and also about his initial (non-romantic) films such as Waqt (1965), Daag (1973) and Deewar (1975). " Not many tend to remember that before making romantic films, Chopra also directed some intense ones. So, we will witness SRK talk to him about his life, films and his entire journey. It's a homage to Yash Chopra," says an insider.
If the two will talk about Chopra's latest directorial, Jab Tak Hai Jaan which releases on Diwali, is not known.
So be sure that you don't miss the two kings in conversation about their love for cinema.
SRK invites to witness the wonderful conversation!
httpvh://youtu.be/xxIBU2frtgk
Yash Raj Films invites YOU to watch and enjoy this once in a lifetime event on Thursday, September 27th 4.30pm onwards on http://bit.ly/Yashji-SRKChat