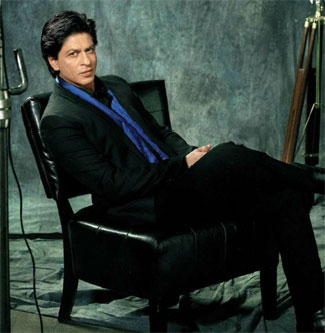 Much to Hindi film fan's delight, Shah Rukh Khan certainly has some exciting projects coming up, including Maneesh Sharma's Fan, Rohit Shetty's Dilwale and Rahul Dholakia's Raees. The actor just completed filming Fan, has begun shooting for Raees and we hear he will begin Dilwale in June.
Talking about Fan, the actor could not say much, but he did reveal recently to PTI, "Fan is a very different story. It is very interesting. I think it has an amazing teaching. It teaches us that somewhere down the line to achieve what you have achieved in life you need to find your own identity. I think that is the greatest message I can give through the film."
Adding, "It was very difficult to shoot. It was very tiring but extremely satisfying. Hopefully people will like my work. Personally I want my family to like it because it is very different from what I have done so far."
SRK is really excited about his character in the action thriller Raees. "After Karan Johar's My Name is Khan, I am getting another power-packed character which is close to my heart. I am so excited about the character that I have not even done a rehearsal for the film." The Excel Entertainment produced film will also star Pakistani actress Mahira Khan and the great Nawazuddin Siddqui.
Then there is the film that has fans in a complete bolly-tizzy, yes, we are talking about Rohit Shetty's Dilwale! One of the most exciting things about Dilwale is that the magic jodi of Kajol and Shah Rukh will be back together onscreen again.
Shah Rukh Khan agrees and says, "It is very exciting to be back with Kajol. I have not worked with Kajol after My Name Is Khan. It is always exciting to work with her. She is my warmest, closest friend. We have done really nice cinema together. I hope we can recreate that for Dilwale as well."
We look forward to seeing the actor in all three avatars or maybe it is four if the rumors about the double role in Fan are to be believed, when these exciting films hit the big screen. Watch this space for more news!