We have a cool video with Shah Rukh Khan! As you probably know the longest running Bollywood film is Dilwale Dulhania Le Jayenge, which has been running at the Maratha Mandir for 17 years! Maratha Mandir is a place King Khan is very familiar with. Here he is talking about those beautiful memories as he returns 17 years after one of his original blockbusters DDLJ to celebrate his latest one Chennai Express.
Check it out!
Plus we have this post on Facebook from the actor!
As he wrote on FB "Bade bade shehron mein aisi choti choti baatein hoti rehti hain.Dilwale se Chennai tak. Humbled at Maratha Mandir.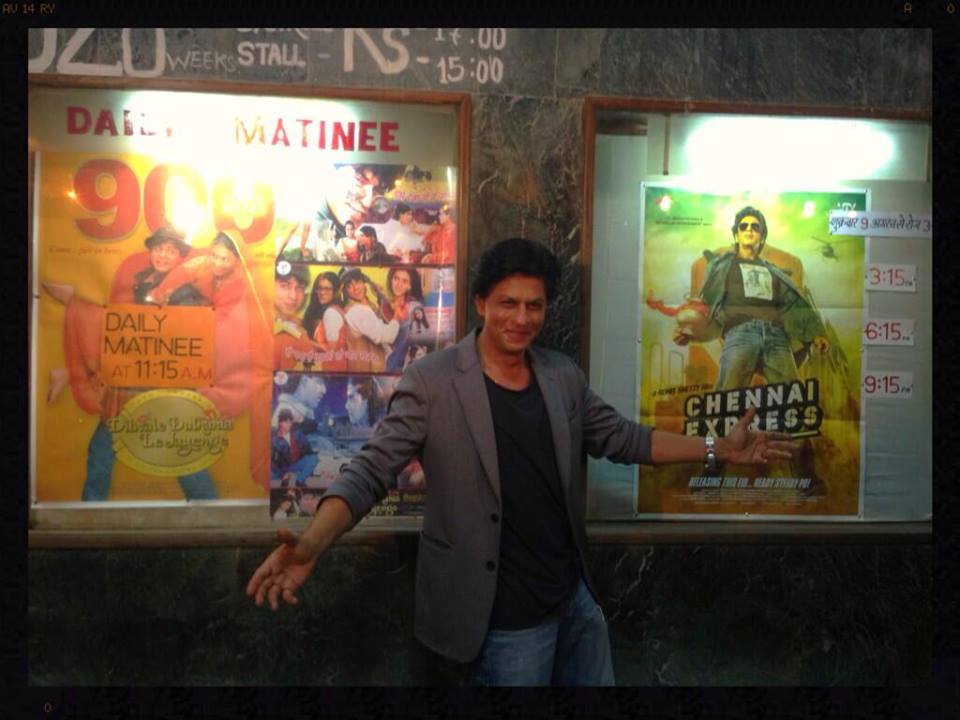 In case you can't tell, that is the DDLJ bell!