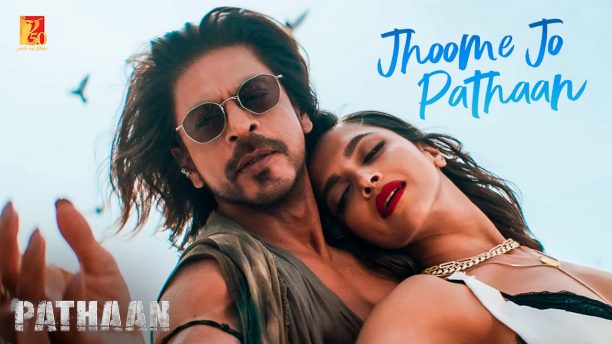 Pathaan, it is an undisputed fact that audiences, all over the world, love the action flick that stars Shah Rukh Khan, John Abraham, and Deepika Padukone. The Yash Raj Films production, directed by Siddharth Anand, is a colossal blockbuster hitting over ₹963 crore worldwide. In India alone, it has topped ₹600 crore, and overseas it has raked in 44 million dollars! Yeah, it is a super hit!
Before we even knew much of the story, the makers teased us with songs featuring SRK and Deepika. Composed by Vishal Dadlani and Sheykahr Ravjiani, aka Vishal-Sheykhar, one of the tracks was 'Jhoome Jo Pathaan', a hot song, with a very fiery dance and wow, the actors were looking fine!
Now we have a fantastic inside look, behind the scenes of the song that has been viewed over 300 million times on YouTube alone! Check it out!
As SRK takes us inside the making of the song sequence, the actor reveals what he loves about the chartbuster, "'Jhoome Jo Pathaan' is a song that I feel makes you want to dance. Just wanted to do a step which everyone can do with ease. It comes when it's like all things are done well now and so let's celebrate, it's a party song in the film!"
Many a fan swooned when they saw Shah Rukh Khan's 8-pack, yes EIGHT!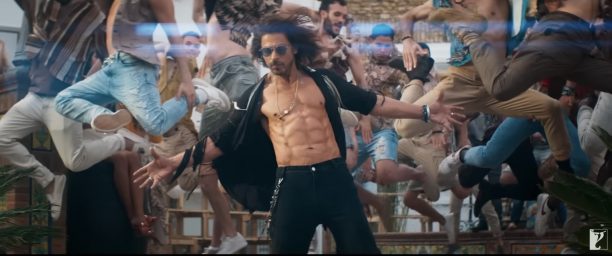 SRK says, "When they (director Siddharth Anand and choreographer Bosco Martis) were doing the 'Jhoome Jo Pathaan' song, I think a conspiracy was hatched to make me go shirtless. There was no way that I was sure about doing it (taking my shirt off) but then they made me do it! I think it was already planned that slowly, slowly, they will start opening my buttons. I have never done my signature steps with abs! So, ya, it took a lot of takes, a lot of takes."
He adds, "I'm very happy now when youngsters, my kids see me on screen and say damn cool body papa! I feel very happy but it is really scary! I don't know if I will be able to do it again."
ICYWTGYDOA (In Case You Want To Get Your Dance On Again)
Pathaan in still playing now in theaters!