An Aanand L Rai directed film, that stars Shah Rukh Khan, Katrina Kaif and Anushka Sharma; does it get better than that? We don't think so, and this film is certainly one of the movies that have caught our eyes recently!
Though not much as been confirmed about the story, we do know that Shah Rukh will be playing a very interesting character in the movie that is in part an emotional love story.
In an earlier interview SRK said about his character that apparently is only about three feet tall, "It's the most post-production-heavy film I've ever done or made. I don't think anybody in the world has tried it yet."
The director says he really loves this story and is really is enjoying making this film. Adding, he has a 'great actor' in SRK to tell this story. "Shah Rukh is letting me explore everything in the world, including him. Not just like a director, but also like a friend, a brother. The kind of relationship we share at this point of time is not that of a director and actor. I can talk to him about anything. Nobody is judging anybody. We know that we're making a very difficult film; it is technically as well as emotionally very tough."
Shah Rukh Khan is currently shooting for the film and tweeted a picture on set for the shoot of a song. He wrote, "Too early for me on a set but then @aanandlrai makes you hear a lovely song. #ReasontoSmile"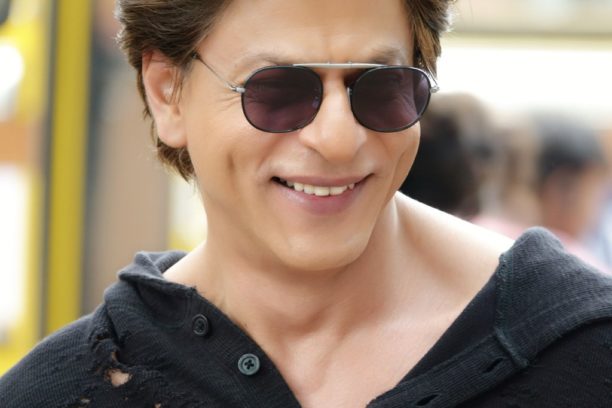 That picture and the cast certainly makes us smile!
As for the characters of Katrina and Anushka as well as the many special appearances that have been reported we will have to wait and watch! We can't wait to hear more about the untitled project that is expected to release in late 2018.
Watch this space!