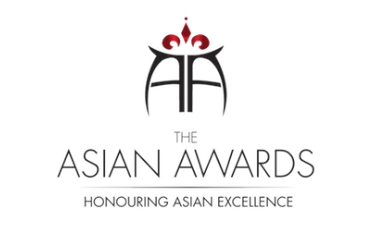 Now in it's 5th year, The Asian Awards which take place this Friday April 17th, has gotten even bigger. And guess who is flying in especially for the glamorous event? Bollywood star Shah Rukh Khan!
Hosted this year by fashionable TV personality, Gok Wan, The Asian Awards will take place at the Grosvenor House Hotel, Park Lane, London and celebrate the outstanding achievements and excellence of Asians across the world.
The brainchild of Paul Sagoo, entrepreneur and Founder of the Lemon Group, The Asian Awards were launched in 2010. "Our goal was to celebrate the highest calibre of individuals from the global Asian community across all spheres of activity. This year is no different and we continue to raise the bar of the event each year."
Host Gok Wan, who picked up last year's Outstanding Achievement in Television award, will also be joined by Zayn Malik, Mila Kunis, Gurinder Chadha as well as a who's who of politicians, dignitaries, musicians, celebrities, industrialists and influencers.
Among award winners this year, is Dr. Amar Bose, Founder of the revolutionary Bose Corporation and the inventor of noise-cancelling technology. He is to be honoured with the prestigious Founders Award.
A little birdie told us other winners this year include a global music superstar, a cinema veteran and other pioneering individuals whose influence has changed the world we live in.
What is so special is that awards process identifies individuals who parallel the achievements of great and iconic figures of the past; world-changers whose creativity touches, enriches and inspires us in our daily lives.
The Charity Partner for The Asian Awards is Prince Charles', The British Asian Trust, which brings together, philanthropists, corporates, trusts and foundations that are passionate about giving to South Asia.
For more information on The Asian Awards, please visit http://www.theasianawards.com/