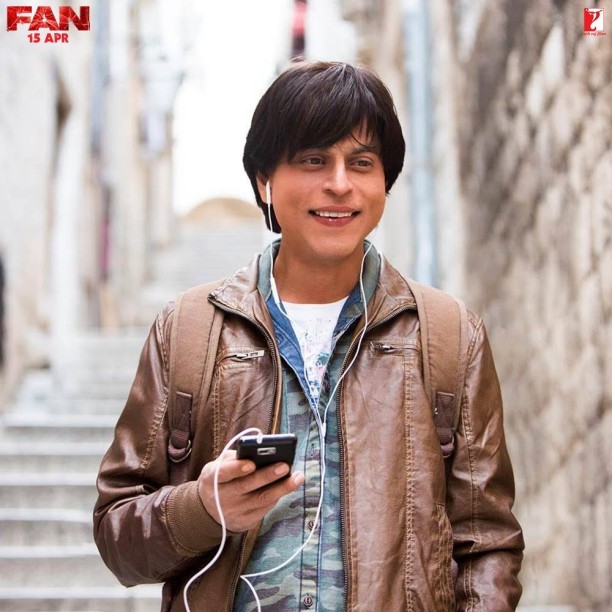 For Shah Rukh Khan's upcoming Fan, Yash Raj Films has created some amazing innovations from making the film, to the post production to VFX and digital work. So, naturally its promotions have a unique and grand touch to them too.
One of them is a first of its kind and it is totally cool! Madame Tussauds London, the world famous attraction, will re-dress its Shah Rukh Khan figure as Gaurav, his character in Fan. The wax figure will resemble Gaurav in terms of his clothing and look. Not only will the figure look like Gaurav, it will actually step out, for the very first time, enthralling fans at the iconic London Eye. This 'Fan' moment for the SRK Madame Tussauds London wax figure is unprecedented in the attraction's history!
Yash Raj Films has set this up to specially connect with SRK fans. Speaking about this event, Avtar Panesar – Vice President YRF International said, "We have had a long standing relationship with Madame Tussauds, and hold the attraction in high esteem. Placing the Madame Tussauds wax figure as a film character at a public place where crowds throng is an exciting opportunity for SRK fans! This is our way of returning the love of the Fan's that make our films what they are."
Madame Tussauds London has stepped up for Fan in more ways than one – a scene from Fan was actually shot at the attraction. The Bollywood area at the museum is massively popular commented Madame Tussauds London's General Manager, Edward Fuller. "We have a long and strong relationship with the Indian film industry and our Bollywood figures, especially Shah Rukh Khan's likeness, are hugely popular with guests. We're delighted the attraction is featured in Fan and excited to be celebrating the release of the film by re-dressing Shah Rukh's figure and taking it to the London Eye for his fans to see and grab a selfie with!"
Not only is it true that we can't wait to see this (we will be there!) but we are also eagerly anticipating seeing Fan on April 15th.
Watch BollySpice for cool coverage and a review.