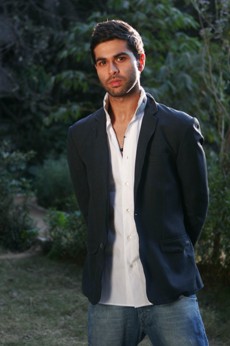 If you want to be heard, you need to express yourself! And what better platform than everyone's current favourite, Twitter. After all that's where the whole world seems to be on.
Kunal Rawal, the new age talented designer, who is the youngest to debut at Lakme Fashion Week and who is now become the current favourite of many B-Town stars like Shahid, Sonam, Akshay, Anil Kapoor and many others has joined Twitter and has become quite the social butterfly.
In just a span of a couple of hours, Kunal had more than 500 followers. His close friends Shahid and Sonam gave him a very warm welcome.
Kunal has been very active on twitter since he joined and claims that he is loving every bit of it.
Well looks like Kunal is here to stay!
P.S: Here's how Shahid and close friend Sonam welcomed Kunal on to Twitterville!
Shahid: People here's @kunalrawalvibe debuting on twitter a dear friend and a rocking designer who manages to make me look presentable. Give him some twitter jhappis u all.
Sonam: Love my chaddi buddi @kunalrawalvibe ! He is literally my oldest friend (known him since I was 3) and the funniest most talented person!