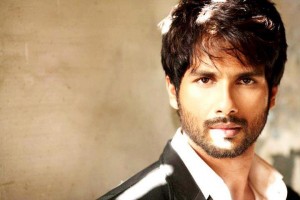 No matter where you are in the world you can be sure that if you read about the entertainment world you are going to find stories about your favorite actress or actor's hook ups and articles about the film roles they have supposedly signed. Of course, in the Bollywood news world it is the same: films are rumored to star this big actor or actress and if you are single in Bollywood, well…
And you know what, Shahid Kapoor has had enough.
A close source to Shahid tells BollySpice that the actor is really fed up with all the rumors about who he is supposedly dating, "Shahid is tired of anyone and everyone being linked with him just because he is single."
Another speculation doing the rounds is that Shahid has signed on various roles, but the source told us right now Shahid as of now has signed only two new films, "Shahid hasn't signed any other film except Maneesh Sharma's YRF film and the film with Bijoy Nambiar. Once he signs another film he will announce it to his fans himself."
"Please end the speculations about him. He is really tired of it," added the source.