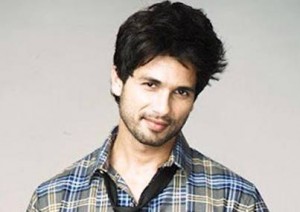 Shahid Kapoor has said that he feels he does not need to sign up to back-to-back movies and wants to concentrate on a small amount of films. He has been in demand following his recent success with Haider, for which he received unanimous acclaim and also won the Filmfare Award for Best Actor.
Speaking to a media website, Shahid had the following to say. here was a time when I used to feel like I could go from one film to another," explained the 34 year old actor. "But over the last couple of years, I've started to realise that I don't think I can do that anymore. Maybe a certain set of actors can, but I can't immediately make the switch."
Shahid also spoke about his upcoming film Shaandar, opposite Alia Bhatt. He mentioned that following both their recent successes, as well as director Vikas Bahl's success with female-oriented drama/comedy Queen, they managed to receive more funding for the production of the film. "In the beginning, when we started working on the film, nobody gave us the budget for it because Vikas had written an expensive film. It had to be shot in Europe and artistes had to be flown from India. Plus back then, neither Haider, nor Alia's 2014 films or Vikas's Queen had released."
Shaandar releases this September!