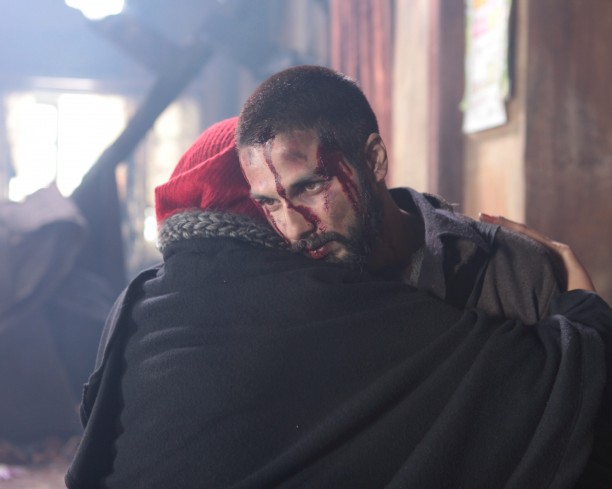 Shahid Kapoor, who loves his hair and is also known for his different hairstyles, knew that going bald for his look in Haider would cost him greatly. But still he agreed to go bald because it was necessary for the script.
Vishal Bhardwaj also asked him to grow a beard for the film. Again, Shahid agreed. However, after saying a yes to all the challenges of going bald and sporting a beard, for three months he had to sit at home.
The reasons behind that were initially, the look for Haider had to be kept under wraps till Vishal Bhardwaj felt it would be right for him to go public with it. And secondly, Shahid had to wait for his hair to grow back so that he could start working on his next movie. Going bald did come with its fair share of challenges for Shahid Kapoor.
Haider starring Shahid Kapoor, Shraddha Kapoor, Tabu and Kay Kay Menon, directed by Vishal Bharadwaj, produced under the banner of UTV motion picture is slated for 2nd October 2014 release.