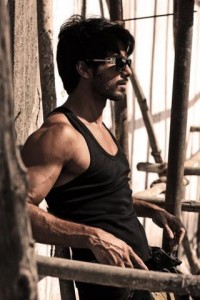 We told you earlier this week that Shahid Kapoor is getting ready to get back in action and has three films waiting in the wings. First up is YRF's film directed by Maneesha Sharma. Now in an interesting twist instead of maintaining that hot physique or buffing it up, Shahid actually has been asked to lose weight. His character in the film is of a normal Jaipur guy and so the director Maneesh Sharma doesn't want Shahid's sculpted look.
Shahid, who loves staying fit, hasn't worked out in the last two months and won't again until the end of August. He has already lost 5kgs and needs to lose 3kgs more. A lean Shahid coming your way!
What is further interesting is that after shooting for Maneesh Sharma's film, Shahid will again start working out to re-gain his sculpted look for Prabhudheva's action film.
Filming for Sharma's film begins later this month and runs through November. Stay tuned we will be bringing you all the exclusive Shahid news!