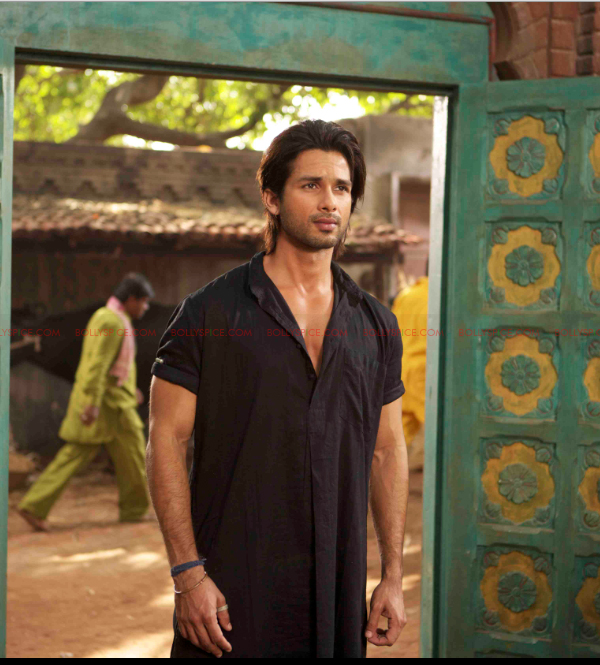 Shahid Kapoor plays three different character in Teri Meri Kahaani and the film spans three decades. The first part is in 1910, which is the pre-indepence era and Shahid plays a Muslim character called Javed who falls in love with a Punjabi girl Aradhana. Shahid says unlike his other characters in films Javed's character was the worst and the most badly behaved flirtatious character. And this was the most exciting character in his entire career in Bollywood.
Shahid says that today in 2012 society has opened up and things are a lot more easier. But what was more interesting was to find that there were such interesting characters during that era too. "Then Kunal told me about Govind's character from the 60's who is from Mumbai which was Bombay then. The period was interesing and exciting. I have seen films with Greek lighting. People were very cool right from the fashion point of view or from the music point of view. Govind is a normal guy who is a struggling musician and comes to Bombay. He meets Rukhsar (Priyanka) who is a big star by then. They meet for the first time and how they fall in love. Govind lives in a chawl and is in love with this big star. This concept was interesting."
Shahid goes on to add, "The third portion is about a campus romance between me and Priyanka in 2012. It's about relationships between a boy and girl of today. Where you get out of one relationship and suddenly meet someone. You are not sure you like him or not. Things are very unclear. Yet you have to behave normally which is what I really vey like in contemporary era's so these are the three different eras and three different types of characters. When all this is put in an entertaining space it becomes not too serious or melodramatic. You have just one story in three eras and three entertaining love stories. I thought that viewsers would find it as exciting," adds Shahid.